Valley of Flowers is a scenic national park situated at the North Chamoli district of Uttarakhand. Known for its vibrant and colorful meadows and alpine flowers, the locale has a wide variety of flora. Animal lovers and bird watchers will find the enigmatic 'Valley of Flowers' a great haven indeed.
This rich biodiversity is home to rare and endangered species of fauna. Some of these include Snow leopards, Asiatic black bears, musk deer, brown bear, red fox, and blue sheep. Himalayan monal pheasant and other high-altitude birds are also found at the vicinity. Come on, let us discover more interesting aspects of this wonderful sight-seeing destination. And get immersed with the absolute essence of nature.
TOURISM IN VALLEY OF FLOWERS
The wild valley of Flowers is located on the upper stretches of the Himalayas. The locale is situated at a distance of 3,800 meters above the sea-level. The Valley of Flowers National Park lies in between the rugged stretches of Zanskar and Great Himalayas. You also discover the Nanda Devi Peak to its east. This is wide eco-space biodiversity comprising of alpine shrub, green meadows and lot more. You also find medicinal herbs and plants on a higher density concentration.
Strategically speaking, this belt lies on the upper expanses of Bhayunder Ganga near the Joshimath at Garhwal region. Nanda Devi National Park is hardly 20 km away from this place, while you find that the spot is a UNESCO world-heritage icon indeed. You find Hemkund Valley lying 10 km south.
You have Pushpavati River and Tipra glacier descending to the East. Surrounded by the Zanskar range of Himalayas, you find Gauri Parbat at an outstanding elevation of 7000 feet above the mean sea-level. You find heavy monsoons starting late June until early September. Misty clouds and monsoon weather add to a visual retreat indeed. During this season, the leaves and flowers look lusher. Summer temperatures at this region do not cross 19 degree Celsius. Especially during mid-April until June. Owing to its pleasant climate, vacationers and tourists come to 'Valley of Flowers' during the summer season. The mighty Zanskar ranges and Upper Himalayas leave the zone with a snow-clad winter during November, December, January, and February.
HISTORY AND CULTURE OF VALLEY OF FLOWERS
It was during the year 1931. Three British mountaineers, namely Frank S Smythe, Eric Shipton, and R L Holds worth lost their way to the City. Then they came across this beautiful Valley filled with exotic flowers. They named the place 'Valley of Flowers.' Enamored by the beauty and natural ambiance of the touring spot, several eminent botanists, have studied the features of rarer flowers. And have compiled books on them. During the year 1939, Joan Margaret Legge visited Valley of Flowers. She slipped and fell into the mountains. Her sister then came to the Valley and erected a fort on her behalf.
Prof Chandra Prakash Kala, a renowned botanist, representing Wildlife Institute of India, wrote a book on 520 alpine plants growing at the conservatory. He was fond of conducting his botanical research out here at the 'Valley of Flowers.'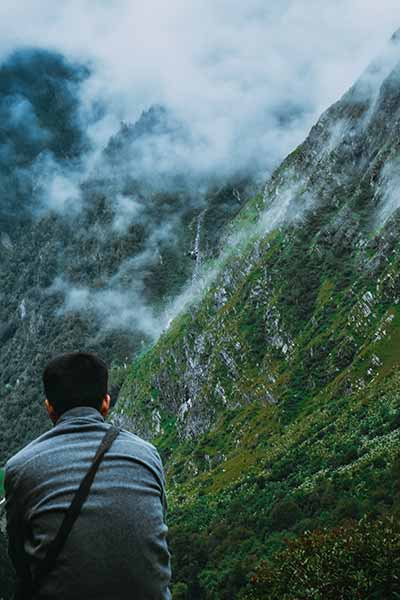 Valley of Flowers
About the culture
People out here are warm and loving and are tourist-friendly. Garhwali residents thrive in the economy. Garhwali cuisines are local delicacies of the region. Hindi, English, and Garhwali are the local languages spoken out here. This is a fascinating sight-seeing hub you surely must visit. Mudra, rajma-chawal, poori, and rotis are available at local restaurants and dhabas. Sweet-meats are there to relish those of you who have sweeter taste-buds.
TOURIST ACTIVITIES IN VALLEY OF FLOWERS
Getting to the Valley is a mind-boggling trek of about 17 km. The nearest town is Joshimath en-route Haridwar or Dehradun. You can have fun while trekking or mountain climbing. You have absolute fun trekking and exploring a variety of trees. Trees are between 3,200 and 3500 meters at the high-altitude level. Valley bottom, river-bed, meadows, sloped terrain, plateau, stone caves, and habitats add ever-greenery vistas to the natural ambiance.
You can have an absolute level of fun watching animals at play. Nanda Devi Biosphere is hardly 20 km from the Valley of Flowers. You can watch snow-leopards, red fox, Himalayan black bear, weasel, Himalayan spotted deer at play. Blue sheep and leopards can also be found at the vicinity. Birds like woodpeckers, yellow-billed Cloughs, red-billed Cloughs, Himalayan monal pheasants and blue-throated birds are exotic ones.
You can have a mesmerizing variety of flowers for you in complete bloom. These can refresh and elevate your senses too. Many sick or ailing patients are brought to the Valley of Flowers. The natural ambiance of flowers and animals or birds can enliven their spirits. And make them feel better. Hence, the Valley of Flowers is a sight-seeing spot that can add to your overall sense of well-being. Some of the exotic variety of flowers include daisies, marigold, orchids, poppies, primulas, etc. You almost find 520 varieties of flowers and herbal plants out here. You can take a resort based accommodation. Nature trail walks, trekking, bird watching, animal watching, jeep safaris, and lot more adventure based activities can be performed out here.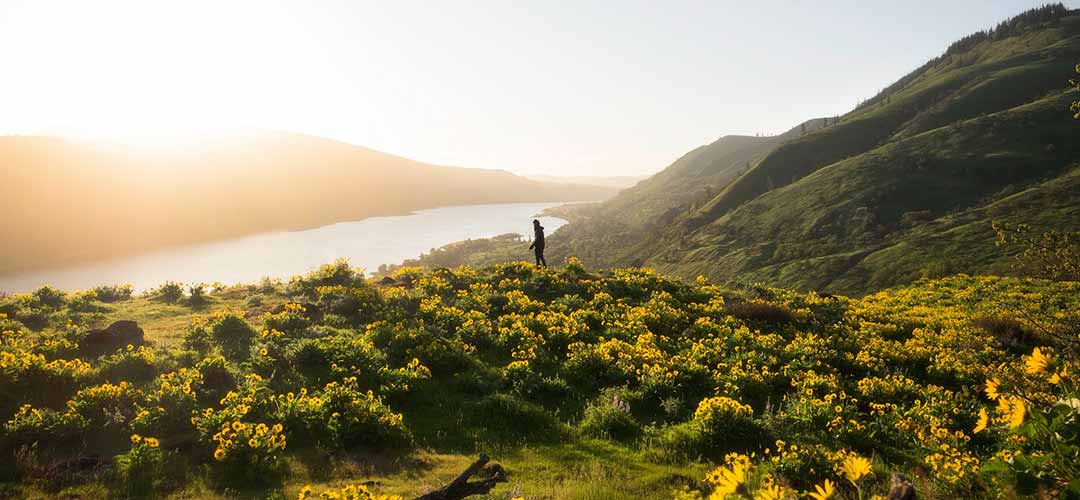 Valley of Flowers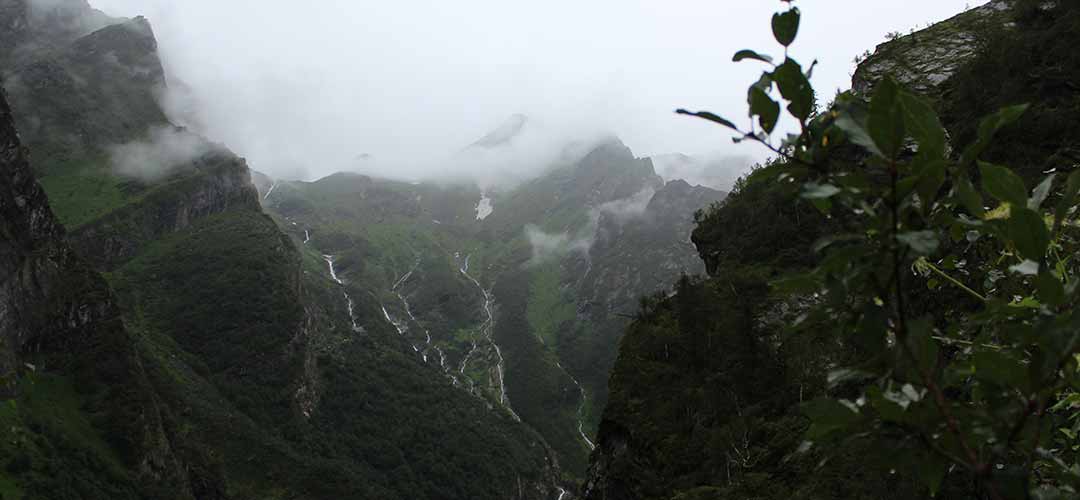 Valley of Flowers
TOURIST ADVICE FOR VALLEY OF FLOWERS
These are the general guidelines you will have to comply with:
Elders or Senior citizens might find it difficult to walk across high-altitude steeps. The mountainous terrain may not be that favorable for them. You can look for bungalows, villas or resort styled cottages where you get a view of 'Valley of Flowers.' You can arrange for cabs for taking you to wildlife parks. This way, you take care of the elder ones. While letting them enjoy their vacationing spree.
Do not trespass flower gardens. Security guards safeguard exotic varieties of flowers. You need to preserve these for other tourists, vacationers and for retaining the natural beauty of the ambiance.
Do not litter the place with plastic trash bottles or food-based waste. Put them into garbage bins. Keep the place neat and tidy for other visitors too.
Keep your travel tickets safe and handy. You can jot down the names and addresses of hotels or accommodation resorts.
Once you land up the railway station or concerned airport, try booking prepaid cabs. The drivers are locally well-versed with the location. Else if you had pre-booked from travel companies of cab operators online, get in touch with them at the earliest.
Keep woolen clothing handy. The evenings or nights can get really chilly. And it is not advisable to expose yourself to such cold weather. Winter temperatures even go to minus degrees.
Wear your trekking or high-grip sports shoes while trekking on higher altitude peaks. The Parbati Pass surrounding the Valley stands at a whopping elevation of 8000 feet above the sea-level.
Keep your camera batteries well-charged. You do not want to miss out on those beautiful sunrises or enigmatic sun-sets, especially from panoramic vantage points.
We have spoken about the location, history, culture, fun activities, and travel guidelines about 'Valley of Flowers.' You can have an amazing journey when you have it well planned. Pack your bags right away to feel the lap of nature.