Development of tourism in India - India, as you all know, is the world's most favored sub-continent, but not without reason. It is a land of pristine beaches, vast stretches of golden sands, tranquil forests, and snow-capped peaks. You have the most versatile aspects of nature tucked into each one of them.
Foreign tourists love traveling through the length and breadth of the country. The colonial heritage and architectural splendor can be mesmerized in hill stations like Nainital or Mussoorie. While bustling streets can offer smacking delicacies. The vast Himalayan ranges offer you panoramic views of nature. Plus you have Ayurveda, yogic practices, and spirituality across the holy city named Rishikesh. Now let us have an insight into some intricate aspects behind Indian Tourism.
Table of Content
Tourism-hub of income and employment generation
A major source of foreign exchange earnings
Preserving heritage sites or endangered species
Aids in developing infrastructure
Multiple strata of the society benefits
Touring destinations of Northern India
Touring across South India
Touring across Western India
Touring across Eastern India
In this online segment, we are going to look at how tourism was developed in India. The guide will also tell you places to look for. Especially while traversing through different parts of the country.
The development of tourism in India began in the 1950s. And today, tourism is one of the fastest-growing sectors of the economy. It contributes almost 7.5% to the national output of GDP. Foreign reserves fill in faster with more and more touring spots added.
Auli is the latest hill station added to the hot touring hubs. Like-wise new spots and undiscovered locales are getting added every single day. This way, our economy boosts. Indigenous industries bloom, as more and more of handicrafts develop. Artisans make those hand-made candles or cloth bangles to add on. Let us have a look into five positive aspects of the fast-paced development of tourism in India. We will then have a look into what attractions you can typically look for.
Tourism-hub of income and employment generation
Tourism has emerged as the major hub for income generation and employment creation. Real-estate developers and holiday owners develop landscaped cottages or home-stay apartments. Local or desi artisans create candles, chocolates, shawls, imitation jewelry, hand-made fans, and glass artifacts to be showcased in shops. These are also displayed at exhibition centers that mushroom around the nook and corner of the country. Hoteliers develop innovative cuisine platters to impress national and international tourists.
Likewise, one industry can be a boom factor for the creation of several segments of the economy. It is, therefore, nothing surprising to say that tourism in India significantly contributes 7.5% of the GDP, and employs 10% of the population in India.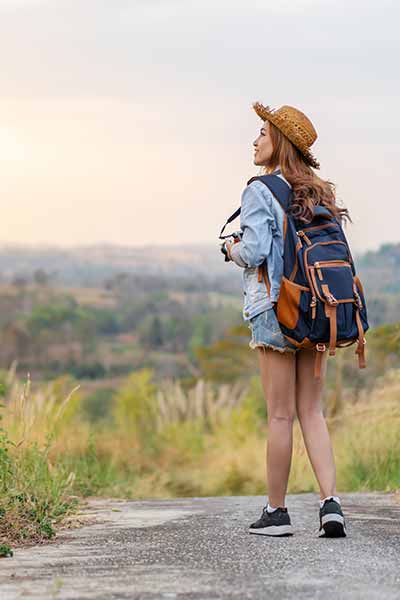 Growth of Tourists
A major source of foreign exchange earnings
You find more and more foreign vacationers being drawn towards touring India. Therefore, this hub is a major foreign exchange contributor too. The tourism in India reached a staggering US $ 100 billion during 2008. The foreign exchange reserves reached the heights of enormity when it touched upon the US $ 300 billion by 2019. It is expected to increase by 10% every year.
As stated earlier, the Victorian-styled mansion houses, the tram, the pristine beaches, and snow elevated peaks provide versatility to the entire concept of touring and vacationing. And that is where India tops ahead of other developing countries around the world.
Preserving heritage sites or endangered species
With the help of tourism, the nation-wide efforts campaigned, the need for the creation of a separate entity. During the year 1966, India Tourism Development Corporation was set up. This entity takes precautionary measures to preserve man-made wonders like Taj Mahal, Ajanta-Ellora Caves, Qutub Minar, and other age-old temples. These are monuments of architectural splendor and also add pride to the cultural heritage of the country. Again, natural habitats of endangered species are preserved in a better manner. To attract tourists, special efforts are taken to restore the endangered species. And punish unmindful hunters. This happens when tourism is the spinning hub of the economy.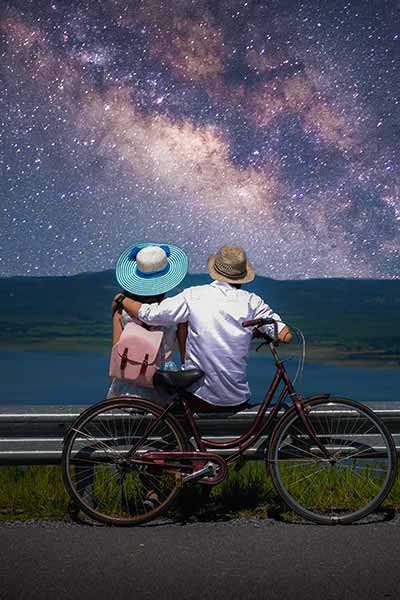 All round development
Aids in developing infrastructure
Tourism again touches upon multiple segments of the cross-structural economy like ours. Transport, health-care facilities, the spread of green canopies across hotel yards, and culinary facilities develop considerably. High end, upscale and sophisticated hotels, homestays, and cottages to develop. This way, denuded lands become highly viable and utilized to their best. Thanks to tourism feeding the cows with fodder!
Multiple strata of the society benefits
Peace-making efforts or cultural differences of people reduce when the economy has to serve vacationers and holidayers 24/7. This way, multiple strata of society gets benefited. Tourism provides jobs, generates incomes, helps in diversifying the economy, and helps to protect the environment. Above all, it promotes cross-cultural awareness. This way, multiple gamuts of the economy progresses, leaving the country go on a positive pedestal.
We have spoken about the top 5 positive aspects of the development of tourism in India. Now, let us move to the other part of this segment. These are tourist attractions, you can look for, in different pockets of the country.
Touring destinations of Northern India
With the Ganges being the mighty river flowing through the plains of Northern India. You can discover vast tracts of rich alluvial soil. Cash crops like wheat, barn, maize, and millets are cultivated in Northern India. You find touring hot spots in cities like Delhi, Agra, Rishikesh, Udaipur, Jaipur, Amritsar, and Chandigarh. You find hill-stations like Shimla, Mussoorie, Nainital, Kulu-Manali, and Dalhousie. As you have Himalayan Mountains covering the ranges, trekking, mountain climbing, rafting, and paddling are done.
Touring across South India
You have bustling cities like Chennai, Bangalore, Hyderabad, and Kerala doing the rounds. You have age-old temples of architectural splendor in Chennai and its surrounding vicinity. Bangalore is known for its pleasant climate, green parks, and royal palaces. Hyderabad is a city of domes and minarets. The city is further interspersed with hotels, shopping centers, and colorful bazaars. You have Kerala that offers idyllic and un-spoilt beaches. The coastal backwaters of Kovalam provide great opportunities for cruising or wild-life watching.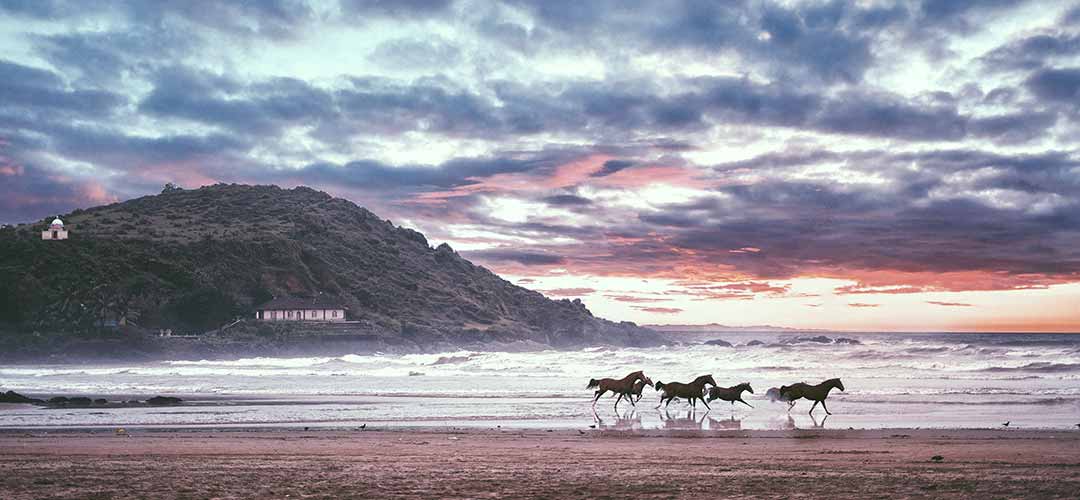 Gokarna Beach Karnataka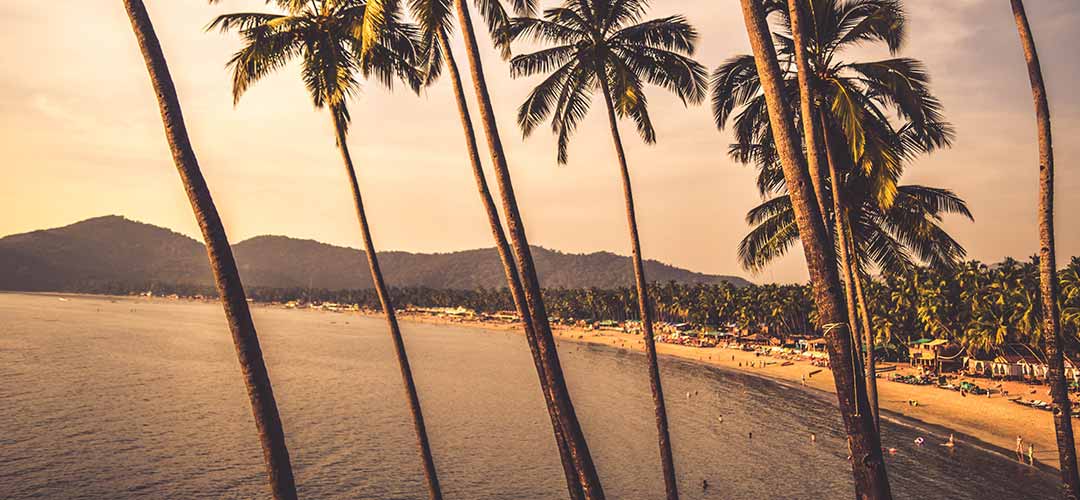 Beaches in Goa
Touring across Western India
You have Mumbai filled with cultural ambiances and erstwhile living too. You have monuments, museums, colonial forts, and hill stations, and Mumbai also offers you upscale spots to dine at or go shopping. You have Ajanta- Ellora caves. These have rock-paintings and ancient carvings. Plus you have beach resorts like Goa, Manori, and Madh Island.
Touring across Eastern India
You have Kolkata city also known as the 'City of Joy.' It is the capital city of West Bengal. You find imperial palaces, trams, temples, bazaars, museums and other places of colonial interest. You have Assam where nature lies at its very best. You have Chirr punji. It is the Assamese City that receives the maximum amount of rainfall in the world. The district of Assam is also known for housing several species like the Asian elephants, Bengal tigers, and Indian Rhino. Kaziranga and Manas National Parks are world-heritage UNESCO sites.
You have seen how tourism is developed as the major hub in India. Plus you also have a list of places you need to tour while you land at the sub-continent.
"
Feel free to use images in our website by simply providing a source link to the page they are taken from.
-- India Enigma
"
Comments on
Development of Tourism in India
Please keep your views respectful and not include any anchors, promotional content or obscene words in them. Such comments will be definitely removed and your IP be blocked for future purpose.