Are you visiting India for the very first time? Then, you may have quite a lot of tingling stuff about this country. Is it safe to travel here? Are roads broad and clean? Will I get ample shopping arcades where I buy things to my heart's content? Will the food be good enough? And, the list of questions running through your mind can be an endless affair.
Table of Content
Convert USD or GBP into INR
Are roads your concern?
Medical insurance
Shopping areas
Carry water
Be cautious about spicy foods
Be wary about travel guides
Learn Hindi
Cotton clothing
Advance hotel bookings
Keep suitcases locked
Convert USD or GBP into INR
At the nearest foreign exchange bank, make sure you convert your dollars or pounds into INR. INR stands for Indian Rupee. This is the first and foremost step that is pivotal to your travel.
Not all merchant establishments accept credit or debit cards. This is especially true with street hawkers or local food outlets. Hence, you need to make sure you carry traveler's cheques converted into the equivalent rupee value. You need to take the cash that covers the cost of your trip — reserve plastic cards to swipe at hotels or malls.
Are roads your concern?
Foreigners are accustomed to viewing broad roads with cleaner air surrounding the same. But India is a highly populated nation with more than 1.4 billion. Expect yourself to crisscross narrow lanes or gully roads that can be packed. Truckers, auto-rickshaws, vans, buses, and cows crowd the streets.
For those of you who want broader and cleaner roads, the safer bet is to take a chauffeur-driven ride. You can ask the driver to pass via posh roads like the MG Road, Landmark Avenue, or roads connecting the city-center. But traffic flooded roads can drive you crazy for sure.
If you wish to drive on your own or via other modes of transport, it always helps to use GPS for navigation.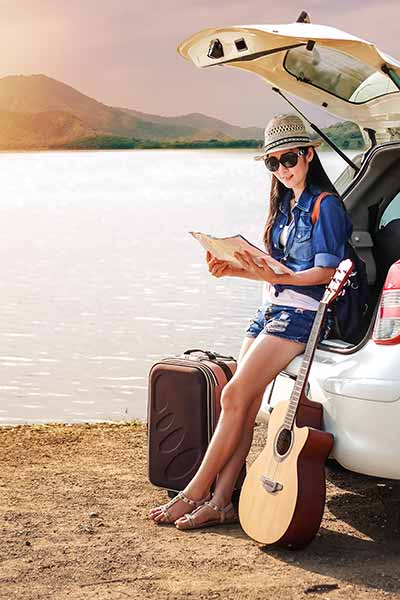 Take a road trip in India
Medical insurance
You have Private hospitals equipped with state-of-the-art technology. But carrying medical insurance is a must. You can carry medical cards that most of the hospitals punch in once you enter. Columbia Asia, Apollo, and Fortis are some of the best hospitals across metros. Hepatitis B, Dengue fever, Malaria, and Viral infections are common disorders that impact residents and travelers.
Shopping areas
You can look for imitation jewelry or trinkets carrying a variety of designs and colors. Plus, you have trendy apparel outlets too. For brand lovers, check out West Side, Pantaloons, and Shopper's Stop. You have these showrooms in city-center malls. Plus-sizes are available at these branded outlets.
For road-side outlets, you will have to bargain harder. In Bangalore, you have Commercial Street. At Hyderabad, you have Charminar Road. At Chennai, you can get fabulous roadside deals at T Nagar. For Delhi, it is Connaught Place, and in Mumbai, you have Bandra. You get clothing, footwear, cosmetics and a lot more. Goa is famous for cashews, alcohol and trendy clothing.
Carry water
This is another must-have while traveling within the nooks and corner of India. You can carry bottled water wherever you go. Tap or well-water can be contaminated and can easily expose you to water-borne diseases. Bottled water from brands like Bisleri, Aqua Fina, and Himalayan Clear Water is good enough.
Be cautious about spicy foods
Spicy foods can look tempting. But, Samosas, cutlets, bhel, Pav Bhaji, and other chat items can be way spicier than bland food. Have Eno Salt sachets or chewable tablets to combat instant acidity. You can carry these during travel to India.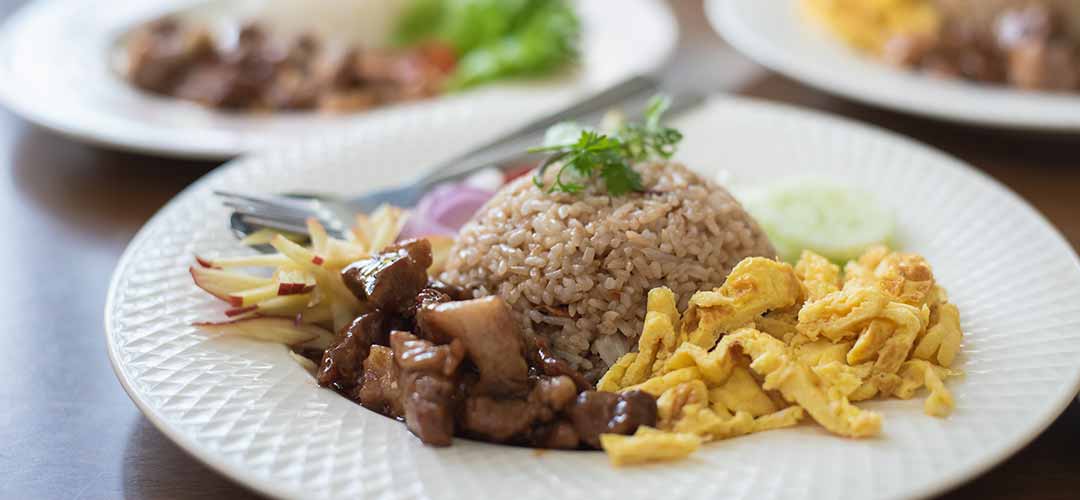 Indian dishes fried rice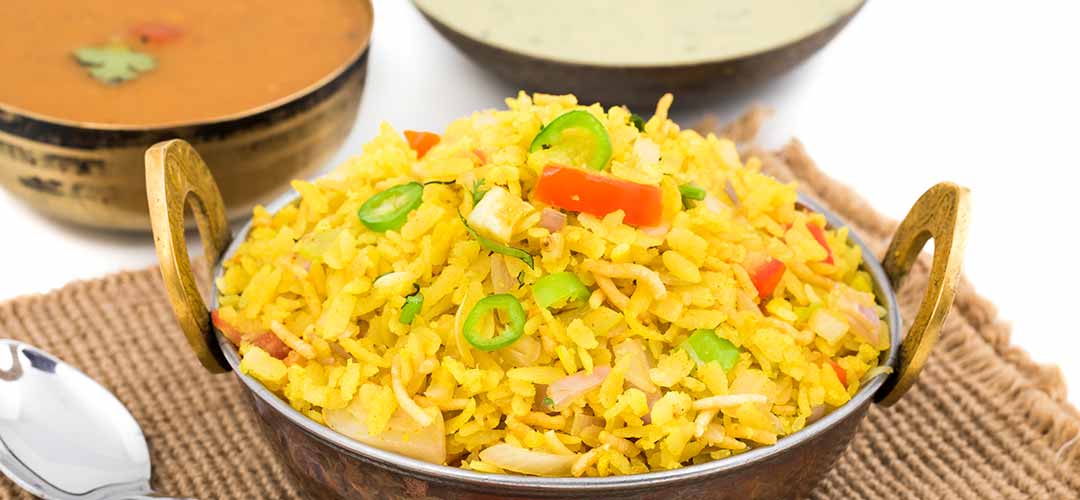 Indian dishes Poha
Be wary about travel guides
Some of these youth find a quick way to make money. They excite you with basic travel hub spots. They may try fleecing you with 1000 bucks to show you dump yards, shops, and museums. Do not get carried away.
Educating yourself online is the best bet. Reputed travel agents have their in-house guides who will take you through attractive travel spots. You can pay anywhere between 300-400 rupees, even if you hire a private tourist guy. You cannot pay more than that. There are mobile apps and websites you can use to know about popular attractions or must-visit places.
For example, India Enigma has information about the popular tourist destinations in India, when to visit, and about the food, you can enjoy.
Learn Hindi
As typical foreigners, you can find yourself highly vulnerable amid opportunists. Hence learning Hindi is a must to do the activity before you head to India. Most of the people speak Hindi and understand English. Learn essential Hindi words to help you with travel. You can take up a Spoken Hindi course online. It can be your relevant English word, and the related Hindi word pronounced in English.
Cab drivers or local shop keepers may not understand English. When you speak Hindi yourself, things get way easier. You can as well use Google Translator application on your mobile phone to understand the local language.
Cotton clothing
Most of the cities in India have warm and torrid weather. Hence you need to wear loose and comfortable clothing. Pack cotton tees and pants for your vacationing or hiking trips.
For high altitude places, winter clothing would be needed. Know about the monsoon weather of the travel locales you may pitch into. Carrying raincoats or umbrellas can be quite handy indeed.
Advance hotel bookings
You need to keep yourself updated on the season-wide breakups. Hill resorts may have a different peak season over beach resorts. Similarly, if you want to visit the blissful monsoons at Kerala, there will be a season marked for it. You can make hotel bookings or reservations accordingly. Keep photocopies of the hotel's name, address, and telephone numbers. Keep the cab driver's number handy so that miscreants do not operate on you.
You can even use the service of a reputed travel agency that can help you with the best deals and packages.
Keep suitcases locked
If you decide to carry expensive handy cams or video cameras, keep them in password-protected bags. You have thieves who can flick your costly belongings, just about in a jiffy. You need to keep your documents, wallet and mobile phones within easy reach. Gold or diamond jewelry is again a strict no-no.
These are some of the most exclusive and reliable tips on how to travel smart in India. With these handy tips and ideas, you can make the best of your vacation in India.
India Enigma brings you the best deals on accommodations, restaurants, and more. Learn about the attractions, cities, and heritage sites in India and plan the itinerary accordingly.
"
Feel free to use images in our website by simply providing a source link to the page they are taken from.
-- India Enigma
"
Comments on
How to Travel Smart in India?
Please keep your views respectful and not include any anchors, promotional content or obscene words in them. Such comments will be definitely removed and your IP be blocked for future purpose.