There's nothing more important and beneficial than a plate full of food.
I'll give you one more, there's nothing more crucial than your mother.
Let's raise another one, but this time; let's combine them. There's nothing better than a plate full of food cooked by your mother.
Table of Content
Heart's in the right place
About the Venue - WelcomHotel Dwarka
How to celebrate Mother's Day
Show your love at Mother's Day Celebration
WelcomHotel Dwarka Mother's Day Celebration
I don't see how anyone can top this. Maybe because it was meant to be this way … Mother's food takes the trophy home any day of the week and positively every time.
Heart's in the Right place
To give an ode to the prettiest yet tastiest dishes of our Mothers, WelcomHotel has come up with something great, something competitively beautiful.
WelcomHotel is most certainly talking about a cooking competition for Mothers.
But not like the one you may be thinking… this is pretty different and unique.
Not a 'cut-throat' competition, but a subtle cooking battle. Well, 'Battle' doesn't sound very subtle, but this is how it's going to be.
The battle of the tastes, Michelin Master Chef.
The place where Mothers will compete keeping one common goal … to make the best dish.
Home cooked food but not at home, this paradoxical competition will feature some of the finest dishes by the best chefs in this world, Mothers.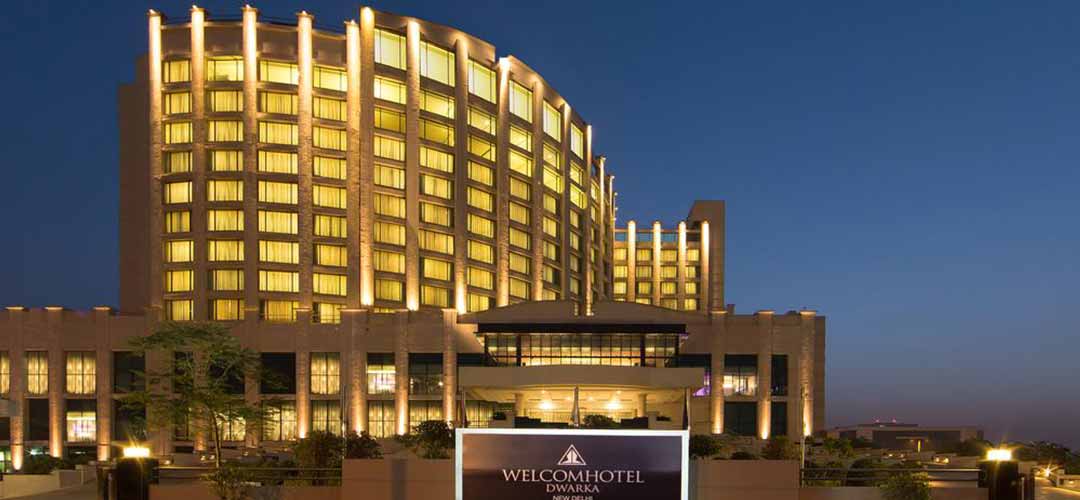 WelcomHotel Dwarka
WelcomHotel Dwarka member
About the Venue - WelcomHotel Dwarka
WelcomHotel Dwarka is a proud member of the prestigious ITC group and plans on being true to its parent as firmly as it has planned to be the best hotel in Asia's largest sub-city.
The breathtaking views and the astonishing reviews are the things WelcomHotel thrives on.
A hotel with incredible food with global names like Pavilion restaurant and Shanghai. Every day, they feed people amazing food with promising service and love in their heart. A 'noteworthy experience' might be the right term to describe the texture of the place, great food on your plate is just an overwhelming bonus.
The hotel welcomes you, no matter in what mood you come in, you're going to depart with a song on your lips and praises in your heart.
How to celebrate Mother's Day
Mother's Day is a day that should be appreciated and celebrated in a grand way and WelcomHotel has taken this advice seriously.
The exciting and fun Sunday Brunch happens on the same day as Mother's Day, and so does Michelin Master Chef Season 2.
Talk about a win-win situation, right?
Celebrate the day of your Mother by taking her out and being a great kid to her.
Events are lined up, WelcomHotel awaits your presence.
Show your love at Mother's Day Celebration
The idea behind this healthy competition is to give mothers a tribute to making our lives easier and keeping our gut healthier.
After the smashing success of the first season, WelcomHotel has come back with the sequel.
Although, none of us or anyone in this world can even remotely come close to show how much Mothers mean to us, at least we can try.
At WelcomHotel, we cherish every emotion you have for your mother.
Truth be told, we already know how special the event is going to be special in ways we will always remember, and so will you.
The rivalry will end at the end of the competition, but the taste will win.
This Mothers Day, bring your mother to Michelin Master Chef season 2 at our hotel and watch how other mothers compete to prove their dish supreme.
Mothers day luncheon
WelcomHotel Dwarka Mother's Day Celebration
All of us know that there's a brilliant chef in mothers, who has limited her cooking skills to her family members.
The excitement, the fun, the food, and the taste is what we look forward to and promise you.
Be a part of our grand tribute to Mother's Day celebration and motherhood, let's make this day special in a spectacular way.
The semi-final of the event is dated to be 6th of May 2018 and the Finale is scheduled for the big day, Mother's Day i.e. 13th May 2018.
Bring your mothers, and witness the rivalry of tastes.
At the end of the day, one Mother's Day Celebration will walk out with the victory, but motherhood will always stay in with pride.
No matter how intense it gets, it will end with love and stomach full of food.
"
Feel free to use images in our website by simply providing a source link to the page they are taken from.
-- India Enigma
"
Comments on
Mother's day celebration @Welcomhotel, Dwarka
Please keep your views respectful and not include any anchors, promotional content or obscene words in them. Such comments will be definitely removed and your IP be blocked for future purpose.