"I asked my soul: what is Delhi locality? She replied the world is the body and Delhi locality is its life."
Delhi capital of our country is one of the metropolitan city rich and varied in culture. And living in Delhi is again the most awesome experience. People living here are now habitual of its culture and ethnicity. The lifestyle of Delhi is actually very different from those of other cities or states and actually very free and cool one side and in very hurry burry on the other. Delhi is not only popular for its tourist spot but also for its food especially the street food and street shopping. Once you start living here you actually become its local and you get used to its lifestyle, metro, food, tourist spots, its culture, its audacity.
Delhi belongs to everyone who lives in it. But no one belongs to Delhi.
Table of Content
When DTC and Metro becomes your life and time saver
What if you have a few pennies in your hand and you are too hungry.
Shree Guru Bangla Sahib
In Delhi Locality and not visited University campuses
Delhi is the best place to shop and eat
The famous Roads, Streets, and Colonies
When DTC and Metro becomes your life and time saver
Yeah that's true if you are living in Delhi locality then the most convenient mode of traveling comes when we travel through metros which are really safe as well saves a lot of time of the people especially the daily travelers and it goes same with DTC buses which are far more economical.
What if you have a few pennies in your hand and you are too hungry.
When it comes to hunger "Delhi is definitely a foodie's paradise". Street Food is definitely the specialty of Delhi. If you just have 100-200 rupees in your hand you can eat till your tummy says no but you still want to eat. Whether its parathe wali gali , khan chacha, Dilli haat, bittu tikki wala, Dolma aunty ke momos, Salim's kabab, and the list goes on.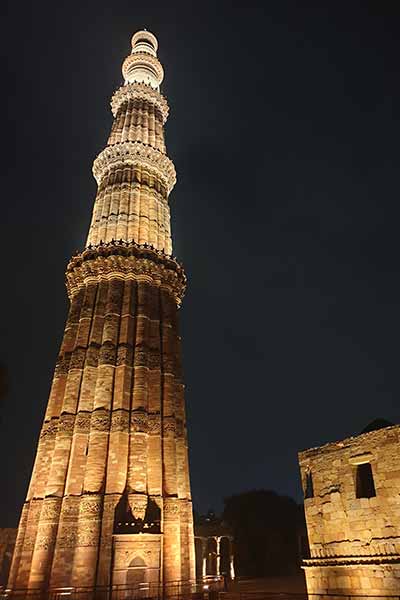 Qutub Minar, Delhi
Shree Guru Bangla Sahib
If we talk about spirituality one of the most pious places in Delhi suburbs is Bangla Sahib which is the biggest Gurudwara of Delhi as we know Delhi is the base home of Sikhs and Punjabis. It is just not famous because it is the biggest gurudwara but because of its LANGAR. People in wide number despite their religion their class come here to serve other people in different ways.
In Delhi Locality and not visited University campuses
The way Delhi is famous for its food and all Delhi University adds charm to it. If you are in Delhi and you don't visit the North Campus you did nothing especially if you are a college going student. The lifestyle of students there is totally different from that of others. So if you haven't visited you need to folks.
Delhi is the best place to shop and eat
The way street food is famous in Delhi the same way the street shopping is a craze there especially for girls. Whether it comes to footwear, clothes (any type), accessories go visit Sarojini Nagar Market, Janpath, Lajpat Nagar, Atta market Noida and again the never-ending list. Go and shop shopaholics.
If you are in Delhi and not visited the famous tourist places then it's not worth it.
From the ancient time, Delhi is famous for its monuments whether it is Qutub Minar, Jantar Mantar, Agrasen ki Bowli, red fort, India Gate, Rashtrapati Bhawan, Humayun's tomb, Akshardham temple and so on and so forth. These places really add glory and charm to Delhi and making it one of the favorite tourist spots for the people all over the world.
The famous Roads, Streets, and Colonies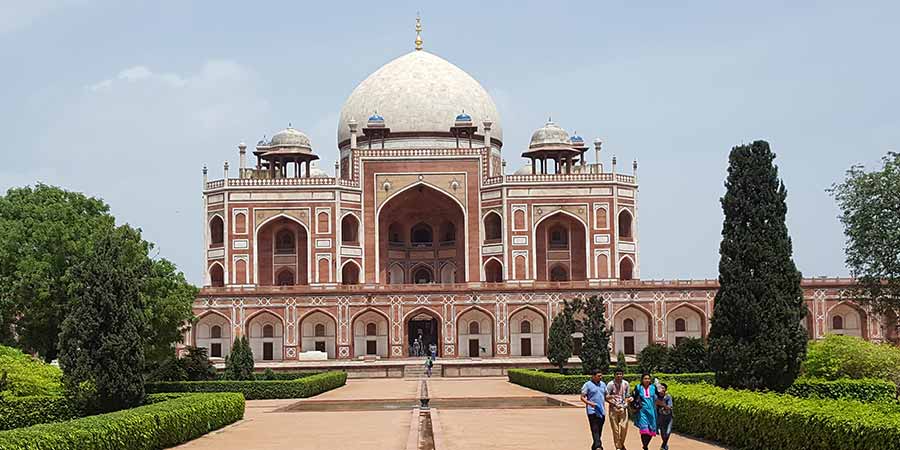 Humayun's Tomb, Delhi
It is quite strange but Delhi is famous for its roads. Yes, folks, you read it right. Also, few of the names of the "Roads" and " streets" in Delhi are also kept after the name of famous emperors. Few of the famous roads are "Aurangzeb road, Akhbar Road, Tees Hazari Marg, Safdarganj road, Racecourse road and colonies like "friends colony, Lutyens Bungalow zones, Panchsheel Colony" and so on.
Delhi's locality is not just famous for the things mentioned above but it is actually a place where people from different areas and region, different religion, caste, creed lives here.
That's Delhi. When life gets too much for you all you need to spend an hour at Nigambodh Ghat, watch the dead being put to flames and hear their kind wail for them, and then come home and down a couple of pegs of whiskey. In Delhi, death and drink make life worth living." -khushwant Singh
"
Feel free to use images in our website by simply providing a source link to the page they are taken from.
-- India Enigma
"
Comments on
Delhi from the eyes of a local
Please keep your views respectful and not include any anchors, promotional content or obscene words in them. Such comments will be definitely removed and your IP be blocked for future purpose.