Rajasthan – the grand abode of royal palaces, historic temples and ancient forts. No wonder this majestic state is always the key highlight of every tour itinerary to India. Ironically enough, the arid 'desert state of India', as it's often called, is also home to a variety of flora and fauna. The wildlife sanctuaries of Rajasthan have earned the status of national parks and are a one-time experience for tourists.
Table of Content
Ranthambore National Park
Sariska National Park
Keoladeo Ghana Bird Sanctuary
Desert National Sanctuary
Mount Abu Sanctuary
Ranthambore National Park
Undoubtedly the best national park in Rajasthan, this one always tops the list of must-visit places in the state. Nestled in the town of Sawai Madhopur, the park invites thousands of local, national and international tourists every year to witness the magnificence of wildlife here.
Major attractions – Tigers, leopards, cheetah, bear, hyena, Nilgai, and Sambhar deer
How to explore – The wild is sheltered by plenty of deciduous forests that are fun to explore on a jeep safari
The Best time to visit – October – April; you might be lucky to spot a tiger during summer here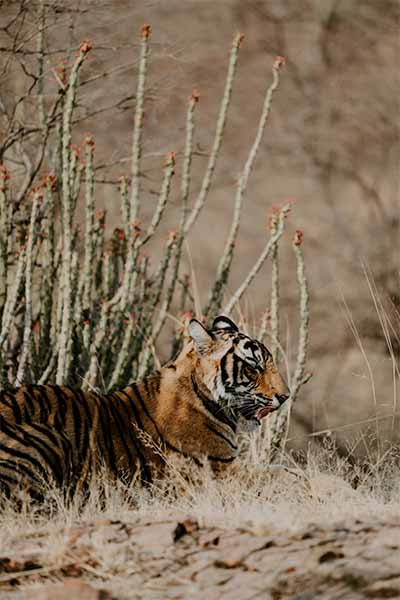 Ranthambore National Park
Sariska National Park
Situated in the Alwar district, Sariska has declared a Tiger Reserve in 1978. The park is the first-ever reserve that successfully relocated and rehabilitated the Royal Tiger of Bengal, which was once the pride of Sariska but is now headed towards extinction. Besides this prime attraction, the park is also a must-visit to see other fauna in their natural habitat.
Major attractions – Rhesus monkeys, hares, Chowsinghaa, Chinkara, wild boars, golden jackals, jungle cats, grey partridge, tree pie, bush quail, sand grouse, peafowl, and golden woodpecker
How to explore – Jeep Safari
The Best time to visit – October to March
Keoladeo Ghana Bird Sanctuary
This one is all for all those bird lovers who find amazing solace in the company of chirping birds. The variety at this national park in Rajasthan is truly endless, which makes it one of the largest bird reserves internationally. The park derives its name from the surrounding Keoladeo Temple that's famous among visitors to Bharatpur. As such, it's also often addressed as the Bharatpur Bird Sanctuary.
If you're lucky, you might have a chance to watch plenty of avian migrations for which artificial wetlands have been created by the forest department. The park boasts of being home to at least 350 varieties of birds throughout the year.
Major attractions – Indian Courser, White-tailed Eagles, Indian Spotted Eagles, Black-necked Bills, Asian Open Bill Storks, Sarus Cranes, Snipe Darters, and Dalmatian Pelicans.
How to explore – the sanctuary's beautiful flora and bird variety are best covered on foot, cycle-rickshaw, or bicycle. Motor vehicles are not allowed inside the park. Don't miss the early morning and late evening boating trips at the park lake.
Best time to visit – August – November and October – March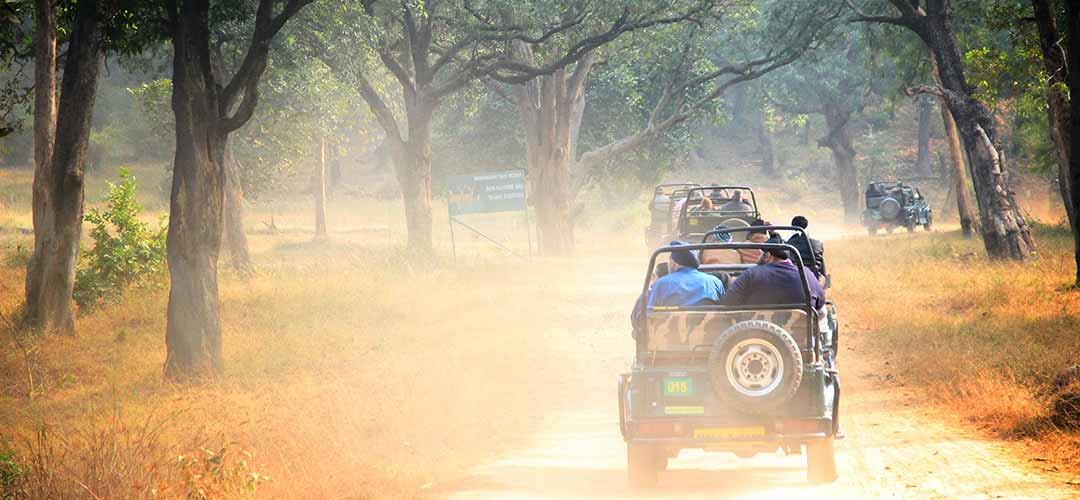 Sariska National Park Alwar Rajasthan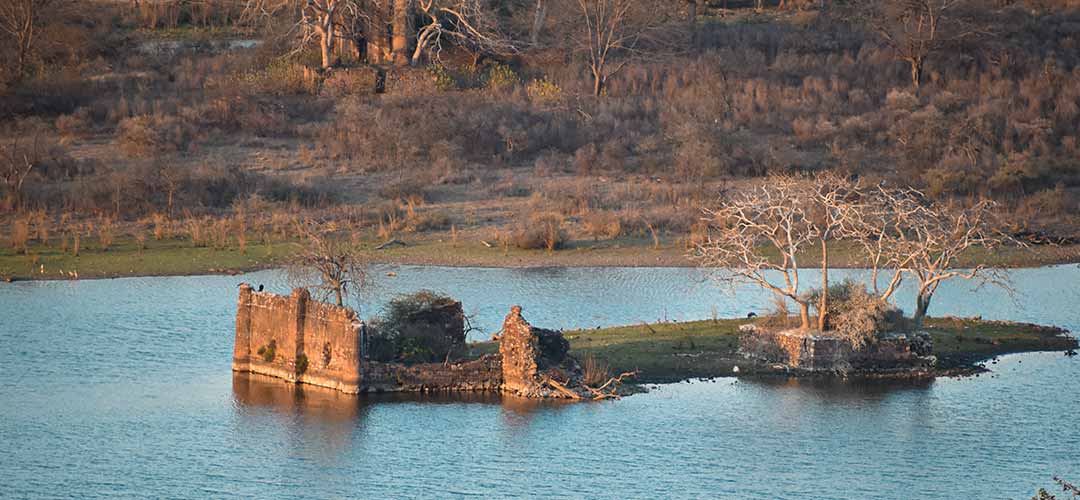 Ranthambore National Park Rajasthan
Desert National Sanctuary
Sprawling over a total area of about 3,162 sq km, this one boasts of being the largest national park in Rajasthan. The sanctuary is situated close to the desert city of Jaisalmer and about one-fifth of the park itself is covered in sand dunes (which explains its name). You'd mostly find those birds and animals here that comfortably reside in dry and arid regions.
Major attractions – Desert Fox, Desert Cat, Bengal Fox, Chinkara, wolf, Blackbuck, White Demoiselle Crane, falcons, Steppe eagles, Houbara Bustard, and Great Indian Bustard (one of the most endangered bird species only found in this park)
How to explore – Jeep safari
The Best time to visit – October – March; December – February (for bird watching)
Mount Abu Sanctuary
It is situated at the famous tourist site of Mount Abu which is the only hill station in the desert land of Rajasthan. The sanctuary is ideally located in the high Aravali mountain ranges. It lies at a varying altitude ranging from 300 m at the starting point to 1722 m as its highest peak. The wide variety of orchids and wild roses adorning the hill slopes is a visual treat.
Major attractions – Leopard, jungle cat, jackal, hyena, Indian fox, porcupine, rare grey jungle fowl
How to explore – Jeep safari
The Best time to visit – March – June, October – February for spotting rare birds
Nakki Lake Mount Abu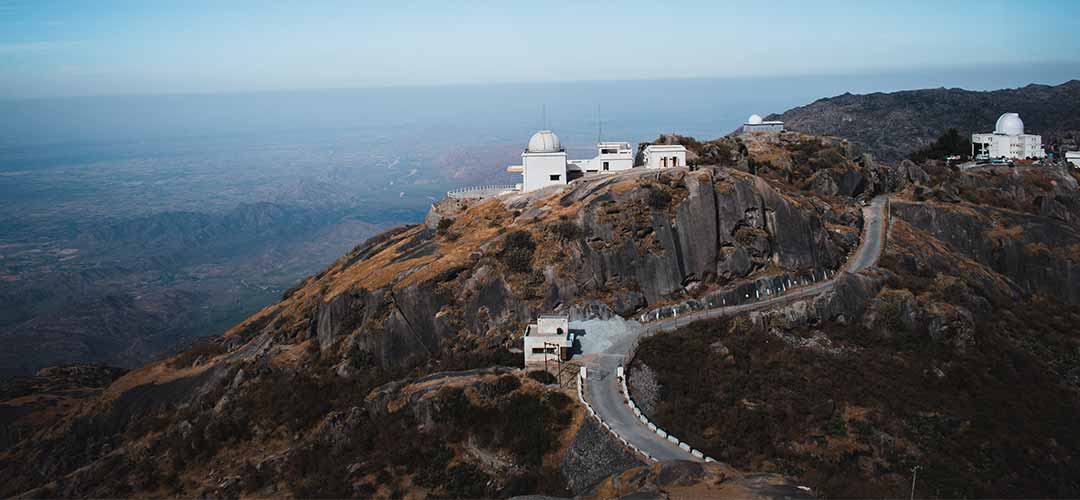 Gurusikhar Mount Abu
In addition to the above, there are other wildlife sanctuaries in Rajasthan which have been declared national parks and tiger reserves in the recent past. These sites are also worth a visit. One of them includes the Mukundra Hills (Darrah) National Park in Rajasthan, which lies near Kota. The best time to visit the park is from February to May. Visit the sanctuary during monsoon season should generally be avoided.
Rajasthan's extensive flora and fauna need a close-up experience and jungle safaris are perhaps the best option – safe, cost-effective, and thrilling. Worth a try for the adventure seeker. Book one today!
"
Feel free to use images in our website by simply providing a source link to the page they are taken from.
-- India Enigma
"
Comments on
Top 5 National Parks in Rajasthan
Please keep your views respectful and not include any anchors, promotional content or obscene words in them. Such comments will be definitely removed and your IP be blocked for future purpose.