The Rann of Kutch is the biggest stretch of desert land running through 7,505 nautical miles. You have vast expanses of desert land occupying the Rann of Kutch. While you travel to India, you must surely visit the Rann of Kutch situated in Gujarat. The Rann Utsav takes place during the winter. You discover numerous cultural programs showcasing extravaganza. Some of these include folk dances, music performances, and displays of handicrafts.
Table of Content
When does Rann Utsav happen?
Where does the Rann Utsav take place?
Explore the cultural fiesta offered to you via the Rann Utsav
A larger dimension to the festival

Amenities offered
Shopping
Food
Adventure zone
Experience life king size
Full moon days at their best

How do you choose tents at Kutch?
How to reach Dhordo Village for Rann Utsav
This is a comprehensive guide to the Rann Utsav. It tells you everything you need to know before you head out to this palatial place.
When does Rann Utsav happen?
The Rann Utsav usually happens during the crisp winters. You find the cultural fiesta hitting its bay while the air is crisp and while the moon is at its fullest. It kick-starts in December and runs until March.
Where does the Rann Utsav take place?
The Rann Utsav takes place in a small village named Dhordo. This village is situated 86 kilometers from the capital city of Kutch, namely Bhuj. The entire district celebrates the festivity in all its aura.
The grand finale, after capturing a series of cultural events, takes place at the primary destination of the tent city. Wherein one covers the entire village of Dhordo. You have a small airport in Bhuj. So foreign travelers can come to Dhordo village by taking a flight to Bhuj. Thereon, a taxicab can land them right here in Dhordo.
Explore the cultural fiesta offered to you via the Rann Utsav
You have performers sending you completely off the groove. With the spectacular and uniform composition of folk music, the instruments are rhythmically played. You have a wide display of artifacts like mirror work dolls, facial mirrors, glass bangles, ear-studs, and handlooms. The salty-white sands covering 1.5 million kilometers can never make you think that this is a barren piece of land.
A larger dimension to the festival
The Rann Utsav is also known as the festival of sands. As you will witness out here, the white sands spectacularly display the diversity the sub-continent has. You can easily say that the Rann of Kutch is a flatbed of white sands. People celebrate the festival in all its grandeur and aura.
You find that the entire desert is covered until two months from December. When the winter arrives in December, the entire Kutch is filled with life. That's the larger dimension you can give to the festival, which is celebrated in all its austerity. You feel as though life hibernates in the white desert.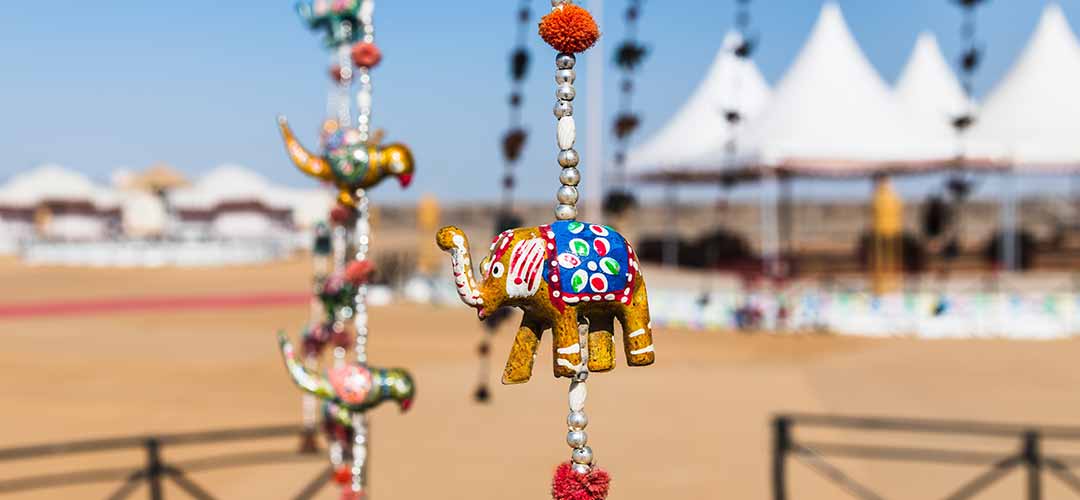 Kutch Utsav Gujarat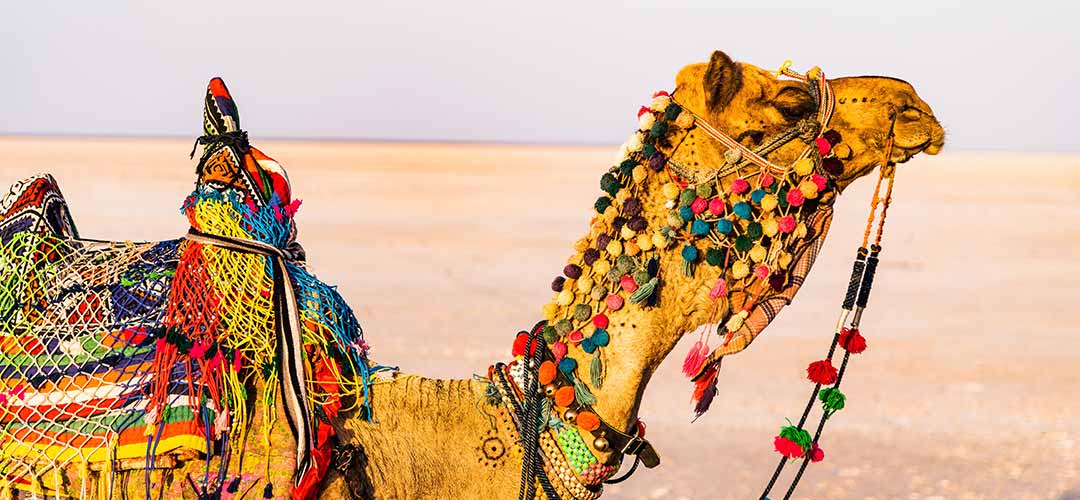 Kutch Festival Gujarat
Amenities offered
The kind of amenities you have at the Dhordo village can leave you on a spell-bound note. You have a beautiful conglomeration of tents neatly tucked in through the Dhordo Village. No wonder the place is also named as the tent city. You have 24/7 running water, both hot and cold. You have air conditioners 24/7. You will never feel as though you are facing the extreme temperatures of Kutch. Apart from the 400 neatly lined up tents, you also find attractions that keep you on your toes. These are restaurants cum dining halls, the marketplace, the exhibition center, and an adventure zone. Can you ask for more?
Shopping
Shopping at the Rann of Kutch can be an exemplary experience indeed. You find gorgeous Kutchi embroidery across block-printed fabrics. Stunning silverware, crafted items on leather, and intricately designed designer ornaments flood the stands. You can shop as much as you want to.
Food
Are you a foodie? Or are you the kind of person who eats just to survive? Either way, the enormous dining halls at the tent city offer you more than what you can indulge on. You can taste Kutchi delicacies. You can also have a palatial Rajasthani or a Gujarathi thali out there. The dining halls serve fresh food all through the day. The hungry taste buds will find the mouth-watering food absolutely amazing.
Adventure zone
You have numerous activities like camel riding, biking and so on. Young kids, teens, and adults can have an exhilarating experience at the Rann of Kutch. You can aim for a solo ride at the Desert Patrol vehicle or DPV. When you drive the vehicle post-sunset, you can reminisce about the sunsets in all their glory.
Experience life king size
Have your friends have told you that Rann of Kutch is just a boring white desert? This is the time to prove them wrong. There is more to it than what meets the eye. Apart from tantalizing camel safaris, you have much more. You can have a glimpse at hot-air ballooning.
You can go to Mandvi beach in the afternoon. You can witness the blue horizons kiss the sky. The Indo-Pak border runs via the Rann of Kutch. At the magnificent salt desert, you find numerous stalls put up. These mark the carnival night where every single space is covered with a vibrant and colorful hue. The number of stalls for shopping and eating can leave you with a mind-blowing experience. You can also visit the neighboring villages touching upon the tent city. These are Bhirandiyra, Khavda, and more. You have beautiful handicraft workshops. You can witness how the craftsmen unweave magic on the fabrics. Kalo Dungar is a place that can add brownies to photographers.
Full moon days at their best
You can star-gaze at night, especially on a full-moon day. The moon-lit ambiance will never want you to stay inside your tents. No cameraperson or painter can depict what nature reveals to you. The moon-washed salty white desert is an absolute rendezvous.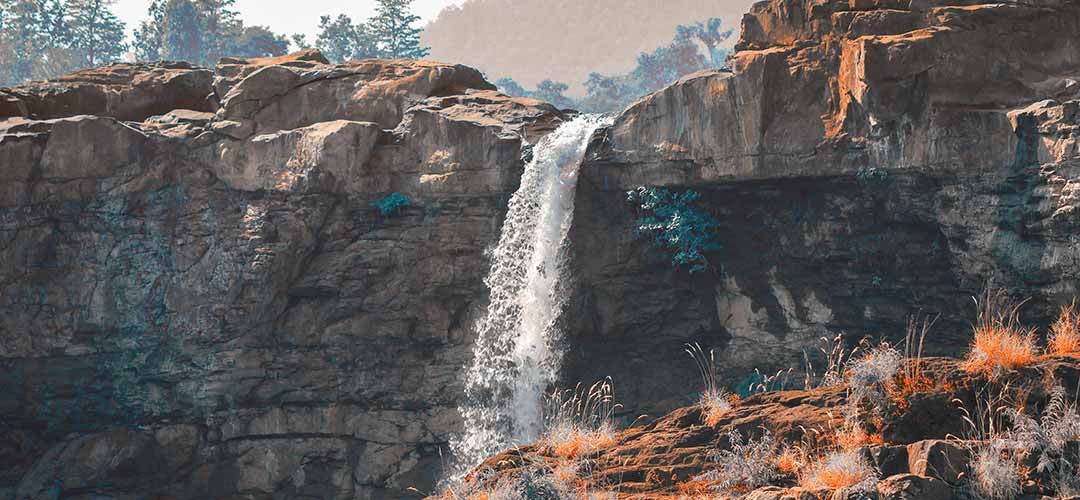 Saputara Gujarat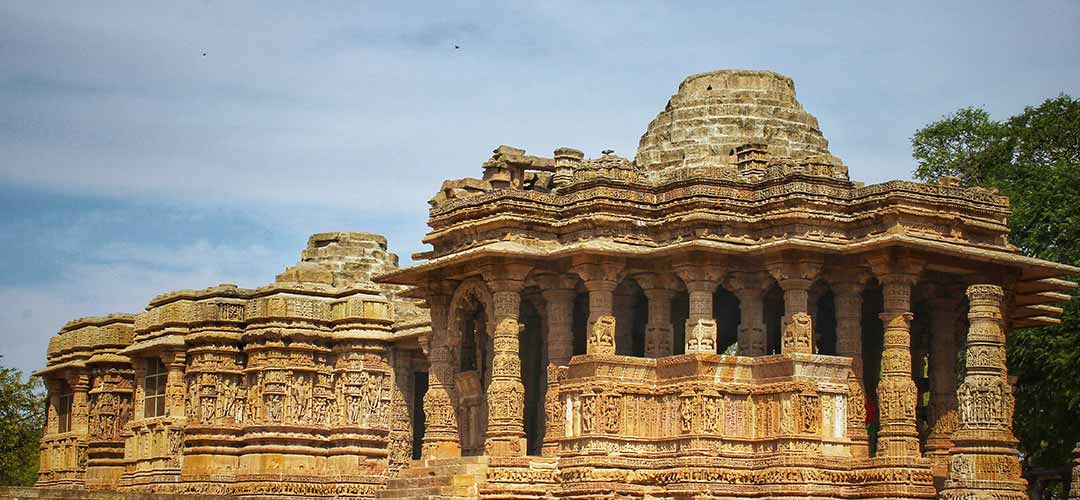 Sun Temple Modhera Gujarat
How do you choose tents at Kutch?
You can choose between Swiss styled or luxury tents. Here, you get the perfect urbane experience. Complete access to drinking water facilities, comfortable bedding, and superior quality air-conditioning are features tucked into each one of them. If you are looking at closer proximity to the Tent City at the Dhordo Village, you can choose 'Gateway to Rann.' The festivities of Rann Utsav happen their full blast out here. Four-star or five-star hotels can also be chosen near the vicinity.
How to reach Dhordo Village for Rann Utsav
You have a direct train that starts from Mumbai up until Gandhi Nagar in Ahmadabad. This is also known as the Kutch Express. You can then take a semi-sleeper coach to reach Bhuj City. From thereon, it is just 86 kilometers to reach the Dhordo Village. Else you can catch a flight from Mumbai to Bhuj City. From there on, you can take a taxicab or a semi-sleeper Volvo to reach Dhordo Village.
You will have to make your bookings at least two months in advance to be able to witness the Rann Utsav. The comprehensive guide to the Rann Utsav has been described to you at length.
So, pack your bags and make your bookings to be a part of an exciting and colorful event – The Rann Utsav.
"
Feel free to use images in our website by simply providing a source link to the page they are taken from.
-- India Enigma
"
Comments on
A comprehensive guide to the Rann Utsav
Please keep your views respectful and not include any anchors, promotional content or obscene words in them. Such comments will be definitely removed and your IP be blocked for future purpose.