India is a sub-continent the world has fallen in love with. Diverse topographies, changing the weather, cascading waterfalls, great mountains, you have them all. Tourists and vacationers who visit our country for the very first time invariably fall in love with the country. The tourists keep coming here now and then.
Table of Content
New Delhi
Agra
Golden Temple
Jaipur and Udaipur
Kashmir
Goa
Kanyakumari
Kerala
Darjeeling
New Delhi
New Delhi is the capital city of India. It personifies itself as the city filled with monuments, palaces, heritage sites, and temples. Tourists and vacationers love touring the capital city of India. You explore India Gate, Lotus temple, Jama Masjid, and Qutub Minar. Other than these, you can also tour across pilgrimage sites like Akshardham. Red Fort, Jantar Mantar, Humayun's tomb, and Dilli Haat are few more iconic spots worth visiting.
Connaught place and Chandini Chowk are the most famous bazaar areas; the city offers to locals, tourists, and holiday goers. You can bargain well enough to take home apparel, shoes, handbags and artifacts for throw-away prices. New Delhi is also the epicenter of popular hill stations of the country. You have easy access to buses and semi-sleeper Volvo to take you to Nainital, Mussoorie, Manali, etc.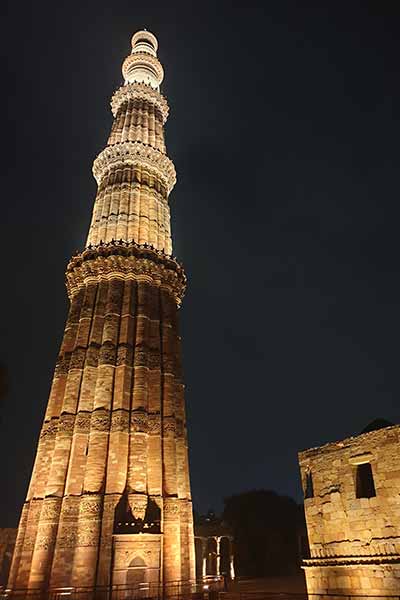 Qutub Minar, Delhi
Agra
You can head to Agra pretty much from Delhi. The dome city named Agra houses the Taj Mahal. Taj Mahal is one of the Seven Wonders of the World. Shah Jahan built the world's prettiest looking mausoleum in honor of his demised wife, Mumtaz Begum. Till today, the UNESCO world-heritage site symbolizes the eternity of love. Situated across the gorgeous River Yamuna, this place can land you with a breath-taking experience. Lakhs of tourists throng to India just to visit the Taj Mahal every year, from every part of the world. Never miss out on the beautiful sunrises or sunsets while you are here.
You can also explore iconic hub spots like Agra Fort, Fatehpur Sikri, Ram Bagh, Akbar's tomb, and Itimadud Daulah.
Golden Temple
The Golden Temple recently won the 'Most Visited Travel Spot throughout India.' The award was conferred to this spectacular place by the internationally acclaimed magazine named Forbes. The Golden temple is made from pure 24 carat Gold. You have a palatial lake upon which the astounding temple is housed. The golden rays of the sun cast upon the temple during the sunsets. It can leave you on a spell-bound note. You have the Golden Temple situated at Amritsar. You have free food that is served to pilgrims and visitors all through the day. This is done without any distinction of caste, creed or community.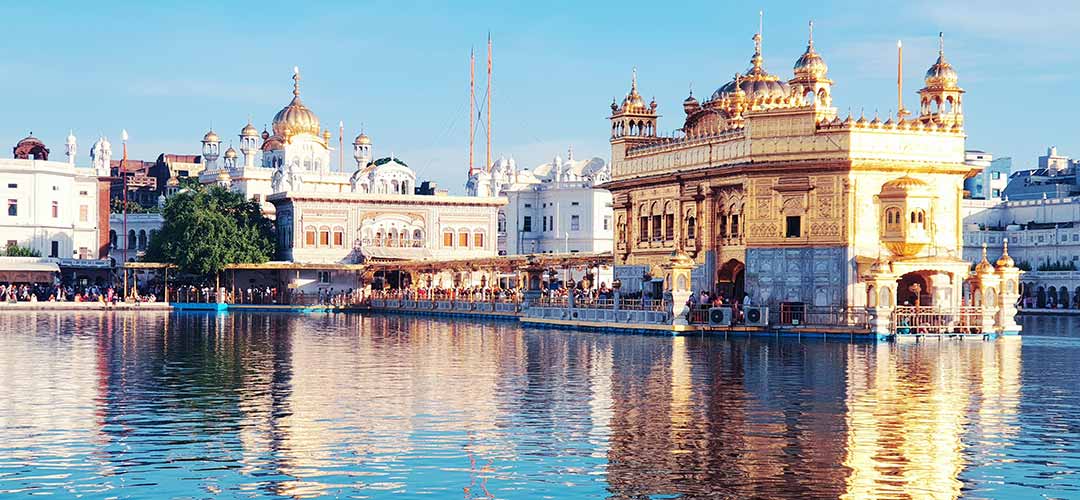 Golden Temple Amritsar, Punjab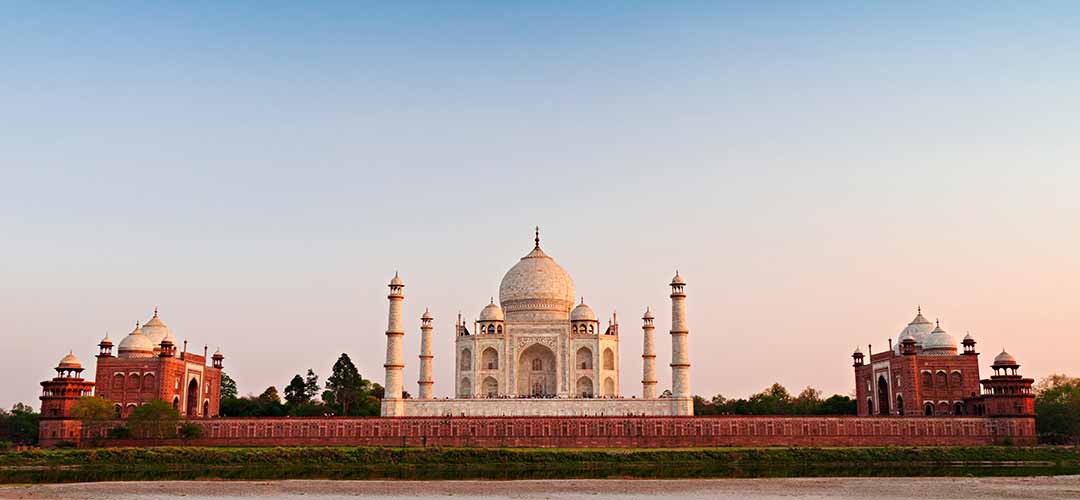 Taj Mahal Agra Uttar Pradesh
Jaipur and Udaipur
Do you want to unearth the traditional diaspora of Indian culture? You can do so when you arrive at the Pink City named Jaipur. The tint of palaces and Mahals reveal a pinkish tinge. That is why the city is primarily named the 'Pink City of India.' You have Hawa Palace or the Palace of the Wind. The palatial architecture can leave you mesmerized. You also have other iconic tourist attractions as you unravel the pink city. These are Jal Mahal, City Palace, Nahargarh Fort, Jaigarh Fort, Jantar Mantar, Chokni Dhani, Raj Mandir, Sisodia Rani Garden, Galta Ji temple and local markets. Jaipuri Ghagras, bangles, ornaments and bedspreads are world-famous. You can shop for these and take them back home as your travel connoisseurs.
Udaipur is fondly known as the 'Romantic capital of India," and the city is filled with mind-boggling gardens, fountains, and lakes, to name a few. Discover City Palace, Lake Pichola, Jagdish Temple, Fatehsagar Lake, Vintage Car Museum, Eklingji temple, Jaisamand Lake, Saheliyon ki Bari, local markets, etc. These are some of the iconic hub spots in Udaipur.
For a palatial drive into the cultural heritage and diverse architecture of the country, one can take a drive via the 'Palace on Wheels.' It takes you through the length and breadth of Rajasthan, the most iconic way.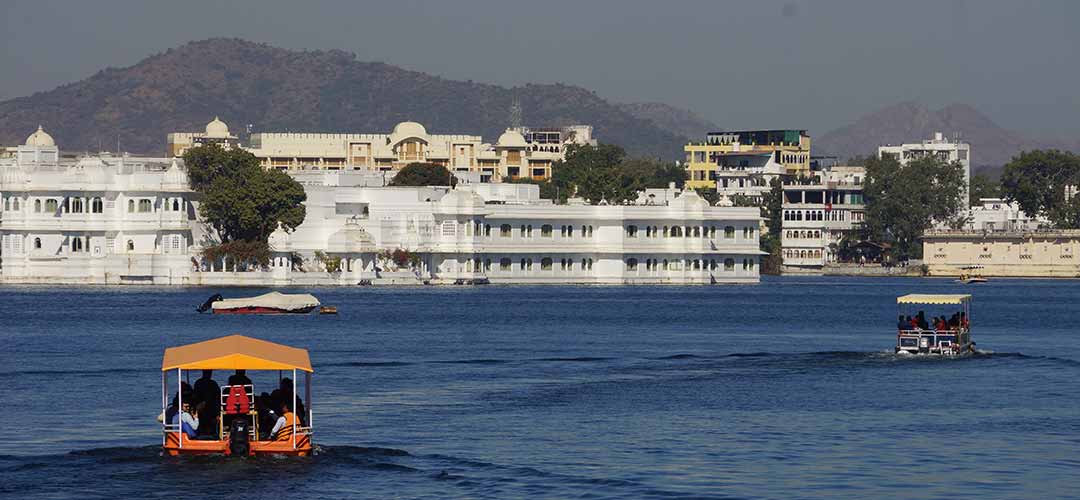 City Palace Udaipur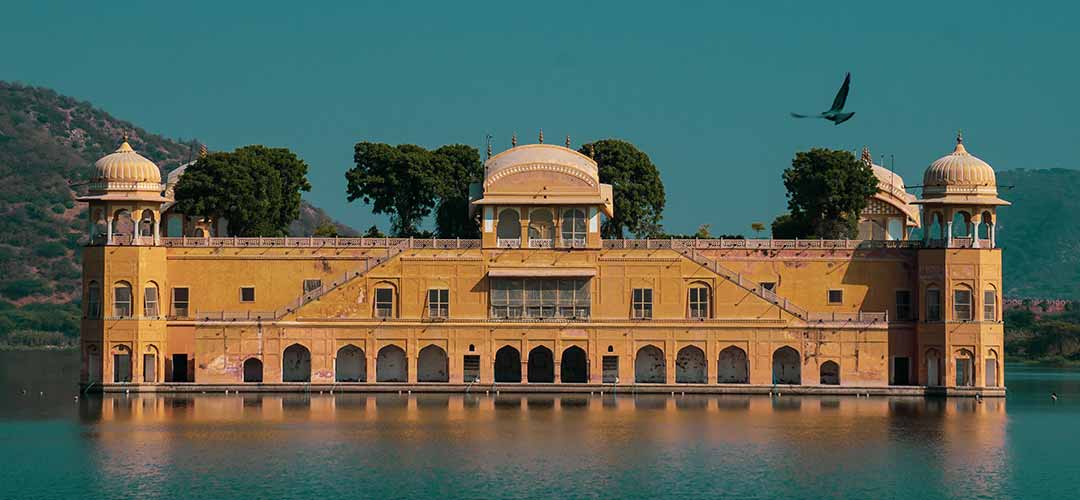 Jal Mahal in Jaipur Rajasthan
Kashmir
Kashmir is also known as the ' Paradise on Earth,' thanks to its snow-clad mountains, gorgeous streams, and unique topography. The flowers brushing upon the meadows is a mesmerizing sight indeed. You have cascading waterfalls, flowers, and fruit gardens adding a visual delight to foreign travelers and local visitors as well.
During peak winters, you experience snowfall. You can stay in floating boats to explore the depth of the serene Dal Lake. Some of the iconic tourist attractions covering Kashmir include Gulmarg, Nagin Lake, Sona Marg, Sri Nagar, Pari Nagar, Shankaracharya shrine, and Pehelgam to name a few.
Goa
Goa is a picturesque land filled with beaches. Beach house parties and a never-ending array of drinks make the spot a famous one among the Westerners. You have a fabulous spree of golden sands, sunrises-sunsets, and palm trees adding to the glamour. Snorkeling, wind-water surfing, banana-floating, and parasailing are adventurous water sports activities that can keep you on your toes. Calangute, Anjuna, Candolim, Dona Paula, Vagator, Palolem, and Arombal are some of the best beaches in Goa. You have more than 60 beaches in and around Goa to add to your holidaying retreat.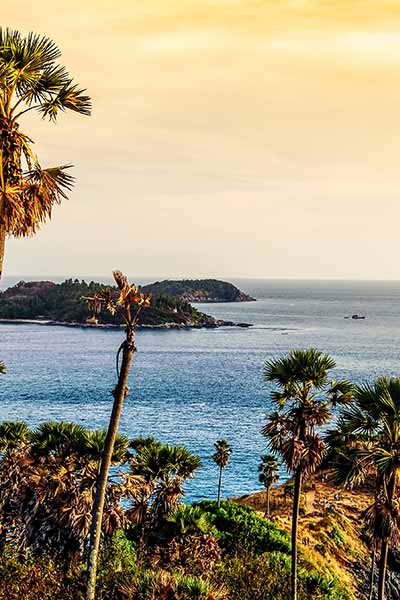 Beach in Goa
Kanyakumari
The confluence of the meeting point of three main oceans is what makes Kanyakumari a fabulous holidaying spot. These include the Indian Ocean, the Arabian Sea, and the Bay of Bengal. You can find sands throwing a multitude of vibrant hues. Sunrises and sunsets are the highlight factors of this holidaying city. You can also discover tourist attractions like Thiruvalluvar Statue, Vivekananda Rock Memorial, Kanyakumari Beach, Bhagavathy Amman Temple, Padmanabhapuram Palace, and Thirparappu Falls while you are here.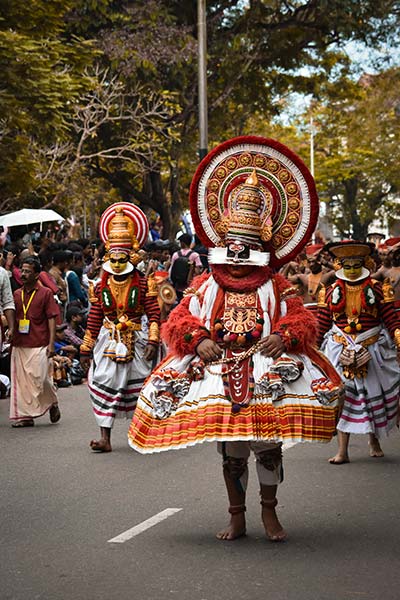 Kathakali dancer
Kerala
Kerala is also known as 'God's Own Country.' The astounding natural beauty and the lush greenery the place offers can open you to the beehive of nature. Exploring the backwaters of Kerala can be a spell-bound experience indeed. You also discover mesmerizing waterfalls, ancient temples, hill-stations, and wild-life sanctuaries to make your holiday last a lifetime.
Munnar, Idukki, Wayanad, Poovar, Athirapally Falls, Varkala Beach, and Padmanabhaswamy temple are places of repute while you tour across the state of Kerala. Poovar can offer you a houseboat's stay just as you are offered at Kashmir's Dal Lake. Wildlife sanctuaries, plantations, and locally sourced dishes can take your holidaying spree to Cloud 9.
Darjeeling
Darjeeling is also known as the 'Queen of Hills.' You find this astounding hill-station at an altitude of 2134 meters above the sea-level. Rolling hills, toy train drives, lush greenery, and aromatic teas make the estate, a holidaying retreat.
Darjeeling is home to branded varieties on teas as it houses some of the best tea plantations across the world. You have hill-stations or resorts where you get nature trail walks or hiking trips. This way, you explore the hill-top destination better. Tiger Hill, Japanese Peace Pagoda, Rock Garden, Batasia Loop, Padmaja Naidu Himalayan Zoological Park, Singalila National Park, Happy Valley Tea Estate, and palatial hiking trips mark iconic hub spots for tourists.
If you are visiting India for the very first time, a visit to the most popular places listed above is a must. India is a diverse country, and every state offers some of the most beautiful attractions. Though visiting each one of them in a single visit is a hard task to achieve, tourists can start with a simple travel itinerary and explore a few places and come back for more!
"
Feel free to use images in our website by simply providing a source link to the page they are taken from.
-- India Enigma
"
Comments on
The Most Popular Places in India for Tourists
Please keep your views respectful and not include any anchors, promotional content or obscene words in them. Such comments will be definitely removed and your IP be blocked for future purpose.