Goa is the smallest state located on the western coast of India. It is a popular tourist destination among local vacationers and foreign tourists. You find white-sand beaches, stellar late-night parties, eclectic food cuisines, and natural greenery surrounding the holiday town. Spread across 3,702 square kilometers, the region is situated on the Konkan Coast. This is a holiday haven that is open to tourists 24/7. That is the primary reason as to why Goa is considered as a holiday destination that is one of its kind.
Explore Goa
Do you want to explore some of the fascinating beaches covering Goa? You can then aim for a vacation spanning 5 days and 4 nights. You have fabulous beaches covering North Goa. You have beaches in South Goa. Panaji is the capital city of Goa. As a vacationer, you can reach Goa via Vasco De Gama railway station by train. You can land at Panaji International Airport if you come from a foreign country. You then have semi-sleeper buses or cab taxis that can take you to the hotel you have booked at. You can take your sightseeing spree from then on.
For those of you who are confused between North Goa and South Goa, here comes the explanation about the same. North Goa is famous for its feisty flea markets, nightlife, and beach shacks. South Goa calls for a laid-back holiday comprising of exquisite resorts and quieter beach vibe locales. Baga and Calangute are beaches that are popular among Indian family crowds. While Anjuna and Arambol are famous among foreign tourists. South Goa beaches are relatively less explored. However, you have Agonda and Palolem that look beautiful.
Weather in Goa
As Goa is a land filled with numerous beaches, one can expect a typical coastal climate out here. These are the weather zones surrounding Goa:
Summer- March- May - Temperature- 25 - 36 Degree Celsius
Monsoon- June- September - Temperature – 24- 30 Degree Celsius
Winter- November- February - Temperature- 20- 32 Degree Celsius
Best time to Visit Goa
The best time to visit Goa is between November and February. Summers are not an ideal time to visit Goa, as the weather can be oppressively hot and humid. Winters are the ideal travel time to visit Goa. The winter starts mid-November and extends until February. You can experience pleasant weather during this part of the year. For those of you who would love seeing the rains on the beaches, you can come to Goa during the monsoon season too.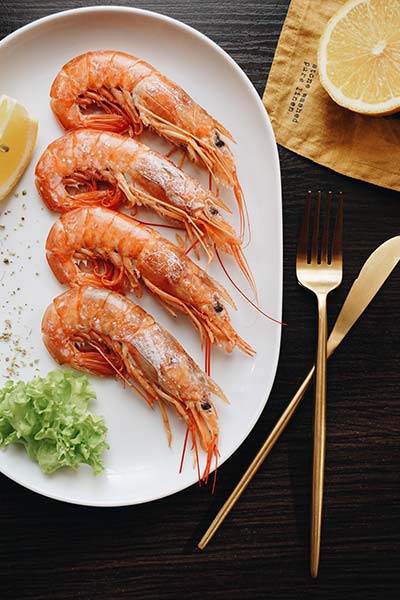 Food in Goa
Best places of tourist interest in Goa
You have some of the world's fascinating beaches covering Goa. You can also witness buildings designed using Victorian architecture as the Portuguese who made their colonial settlements here inspired the place. These are some of the popular tourist locales in and around Goa.
Calangute Beach, North Goa
Calangute Beach is the longest shoreline in Northern Goa. The exotic beach is situated hardly 15 km from Panaji, the capital city of Goa. The shoreline extends from Calangute up until Baga. Hence, Calangute beach is the 'Queen of Beaches' in Goa. It is also one of the most sought-after beaches across the world. You have the tourist hub thriving with activity all year round. As it is one of the commercial and busiest beaches of Goa, you find the hub filled with holidaying activities to the brim. You have eating joints selling cocktails, drinks, beer, and seafood. You can also explore water sports like parasailing, water-surfing, banana rides, and jet-skiing. From Calangute, you can go to many other beaches like Baga, Anjuna, Candolim, Aguada and many more. Some of the tourist service providers ply boats to take you from Calangute beach to the other set of beaches.
Basilica of Bom Jesus
The Basilica of Bom Jesus Church is in Goa. One of its kind Churchgets you mesmerized witnessing exemplary architecture with which the church has been built. The Church was built during the year 1594. The Basilica of Bom Jesus is one of the oldest churches built in Goa. The site has been declared a UNESCO world heritage site. The meaning translates into 'Holy Jesus'. This is the only church that has not been plastered from the outside.
Fort Aguada
Fort Aguada is a 17th Century fort built by the Portuguese. The fort overlooks the Mandovi River and the Arabian Sea. You can witness the Sinquerim Beach surrounding the fortress. You can witness a magnificent four-story lighthouse which is one of the biggest across Asia. Alongside, you can also view beautiful sunsets from the top of the lighthouse.
Baga Beach, North Goa
Baga Beach is again most of the most popular beaches of North Goa. It is situated at the other end of Calangute Beach. In other words, Baga Beach is located 30 km from Panaji. You can witness a stellar nightlife out here. You have many designer stores for buying apparel and fashion clothes. Plus, you can discover eateries where you can have sumptuous breakfasts. The evenings can let the party animal in you come alive.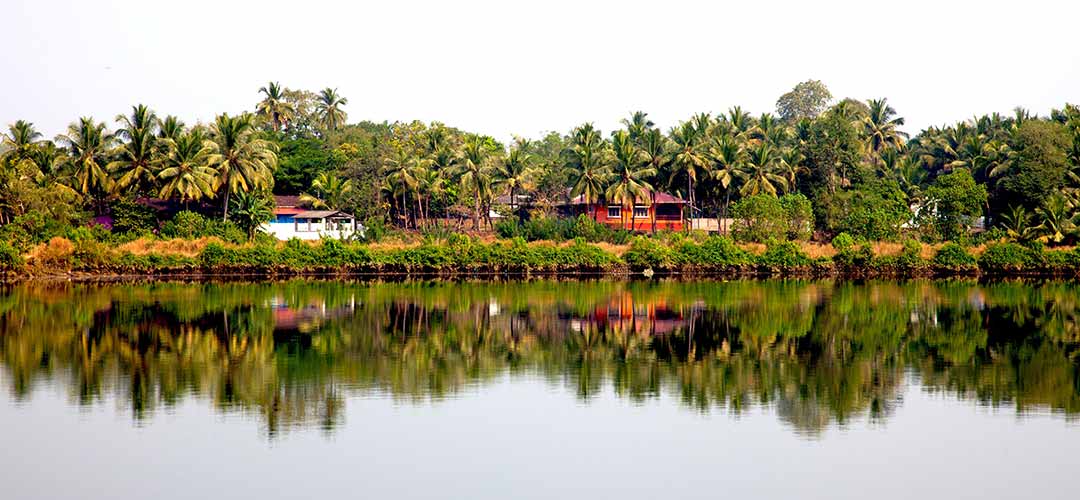 Goa Tourism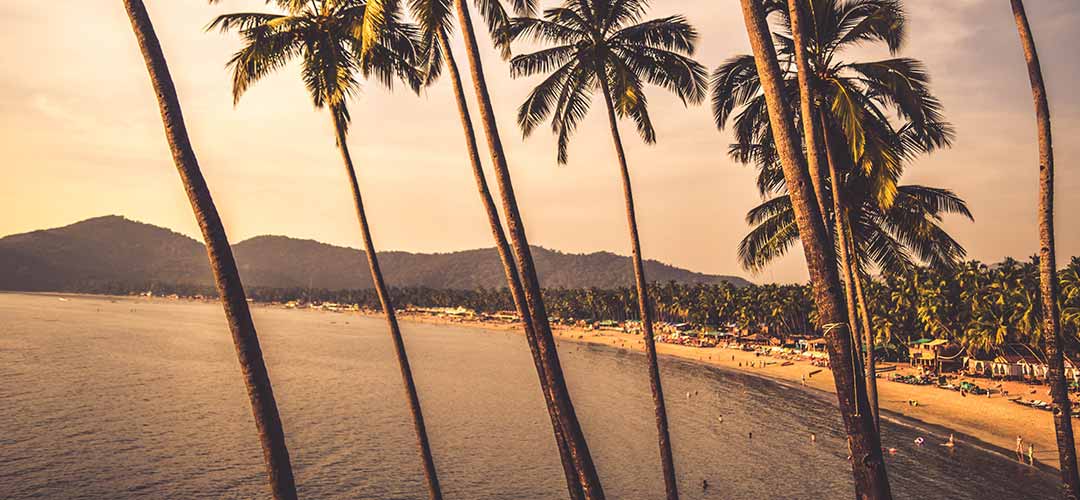 Beaches in Goa
Anjuna Beach, North Goa
Anjuna Beach is located at 21 km from Panaji. You have the beach stretching for almost 2 kilometers. This is a beach surrounded by rocks and adjoining greenery. You can call it a hippie paradise as you have more of foreign tourists coming here. The beach is known for its golden coastline indeed. Plus, you have beach shacks, late-night parties, and awesome foodie cuisines.
Dudhsagar Falls, South Goa
Dudhsagar translates to 'flowing of milk'. This is a waterfall wherein waterfalls from a jetting 310 meters. The majestic falls are located at a 60km distance from Panaji. The bay touches the Goa-Karnataka border indeed. The water swiftly falls into the Mandovi River. As you witness this like a heavy gush of milk flowing down the hill, so is the name of the tourist spot. You can arrive Dudhsagar falls via operated jeeps or private transport dives from Panaji. You can go on a trekking trip and witness deciduous forests surrounding the vicinity.
Dona Paula
The tourist hub is located at 7 km from Panaji. The small beach is also known as the Lover's paradise indeed. The spot is named after Dona Paula Menezes who is the daughter of the Goan Viceroy ruling the state during the British period. His daughter fell in love with a local fisherman while the viceroy disapproved of her love. She went to the top of the cliff and met her death. Hence, the spot is named Dona Paula. This beautiful spot overlooks the Arabian Sea. Dona Paula beach is also the meeting point of Zuari and Mandovi Rivers. You can see beautiful palm trees separated by the rock-frenzy shimmering beaches.
Butterfly beach, South Goa
A little south to the Palolem lies the butterfly beach in Goa. You can also call this beach a typical 'Honeymoon Beach'. You can discover a small cove surrounded by dense trees. This is one of the more secluded and lesser-known beaches surrounding Goa. You can arrive at the beautiful spot via ferry rides through boats from other beaches. You can also have a beautiful trekking trip through the forest. You have numerous butterflies surrounding the trees. Hence, the spot is named 'Butterfly Beach'.
Arambol Beach, North Goa
Arambol beach is situated in North Goa and is a relatively unexplored tourist spot indeed. The rocky cum sandy beach has jungles on one end and the Sea at the other and is a scenic beauty.
Palolem Beach, South Goa
Palolem Beach in south Goa is meant for travelers seeking peace. This is a beach situated at the southern-most tip of Goa. You have beaches surrounded by shimmer-white sands. It is situated at 38 km from Madgoan in Cancona. Solo tourists and backpackers occupy the beach during the evenings to hold beach house parties. This can add to a great dose of entertainment indeed.
Colva Beach, South Goa
Colva Beach is one of the most happening beaches in South Goa. It enjoys a 25 km long coast. The beach is famous as a tourist spot and has shopping centers, nightclub hives, and a lot more. You have swaying coconut trees surrounding the beach.
Agonda Beach, South Goa
If you are looking for a tourist spot filled with solitude, Agonda Beach is the one you must be looking at. With clear blue waters and coconut trees, this place is a nature's delight indeed. The beach is relatively quiet and less crowded. You can stay at sea-facing resort to have those lovely views. Sunrises and sunsets can help get your senses high. You can also discover sea turtles laying eggs. The palm-fringed beach can help you venture out on a leisure-evening walk along the coast.
Apart from these, you have 60 other beaches and fabulous touring spots across the state of Goa.
Things you can do in Goa
Goa is a haven for those who love adventure and do not shy away from water sports. As the place offers a lot of sun and sand, you can find various trekking points that open up the doors to natural beauty. Other than such heavenly sites, Goa offers many fun activities to its tourists.
Go for scuba diving
A popular adventure activity, scuba diving is a must-try when are you are in Goa. You can dive underwater and explore the beauty of marine life without any hassles. The waters here do not have riptide currents and this makes it safe for scuba diving.
Indulge in some water sports
If you wish to have an adventure-filled vacation, the water sports are just right for you. You can choose from various activities like water scooters, windsurfing, and more.
Bungee jumping
If heights do not scare you, and you would not mind experiencing a slight adrenaline rush, try out bungee jumping. You can also take part in other adventure activities like paragliding and parasailing here.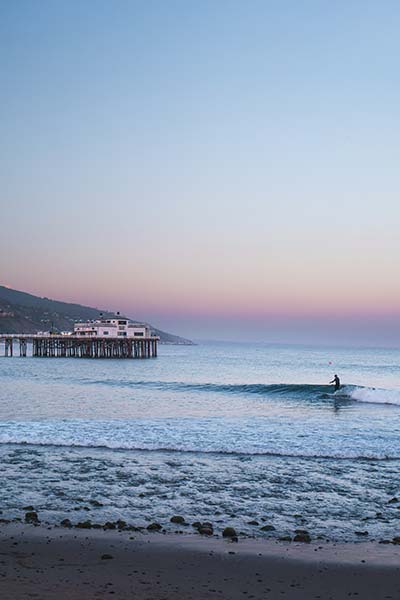 Water Sports in Goa
A tour to the spice garden
India is home to various natural spices, and you can find most of them in the spice garden here. Explore and learn all about the spices as they play an important role in making our lives flavorful. The garden looks normal at first sight, but you will learn that it is nothing ordinary as you step in and start exploring.
Take a trip on the casino cruise
Goa is not only famous for its nightlife, and parties, but is in the list of those few places where gambling is allowed and is legal. If you wish to experience it, a trip on the casino cruise is a must.
Meet the Dolphins
Both kids and adults alike love dolphins, and when you are in Goa, you get a chance to meet these beautiful creatures in real. You can take a boat ride to visit the natural habitats of Dolphins and watch them as they swim in the blue waters.
Best food, entertainment, and lot more in Goa
Seafood can be delectable out here in Goa. You have beautiful resort homes where you can lounge into. Mirror dolls and seashell dolls can be carry-home souvenirs indeed. You can get homemade wine bottles and cashew drink cocktails at throwaway prices. Ornaments and fashionable mermaid skirts are a must-buy at street outlets or designer stores.
Now that you know what the wonderful state of Goa offers to you, it is time you plan a trip and prepare your travel itinerary.