Assam shares international borders with Bhutan and Bangladesh. You find natural beauty encompassing some of the untouched areas of the country. You have the majestic Brahmaputra that flows through hills and mountains surrounding the place. Assam lives up to every traveler's holiday expectations in terms of providing you with the alluring natural and virgin beauty of nature. You have majestic hills, rich flora, and fauna. It provides a gateway to explore untouched North-Eastern India on a breath-taking note.
The region covers a massive area of 1250 KM. Majuli is the largest river island of Asia, situated on your very own Assam. You can explore the beauty of the village. The place is known for its serenity and tranquility as you have many spots covered with water. Dibrugarh is a city of Assam that is also dubbed as the 'Tea City of India'. Likewise, you have regions or locales that are stunningly beautiful in and around Assam.
Best time to visit Assam
We will be touching upon the weather zones, the state experiences. You will then know the ideal time as to when you can plan for a fascinating trip to Assam.
Summers- April to June- Temperatures: 30-35 degrees Celsius - Summer season is the peak tourist season as the summers are relatively milder as compared to other parts of India. Temperatures are relatively cool and pleasant until mid-April, post, which you start experiencing heat. Higher temperatures are experienced in May. Summers are the ideal time for holidayers to view animals in sanctuary parks. This is mainly because thirsty animals would be drawn near water holes. Tourists can view them at this point.
Monsoons- July to September, Temperature zone: 28-32-degree Celsius - You can witness torrential rains during the monsoons. Most parts of Assam are covered with forests or trees. Hence, most regions of Assam receive massive rainfall. Heavy showers including hailstorms or hurricanes restrict the movement of vehicles going to or coming from Assam. As most of the river basins lie across Assam, low-lying areas get flooded during monsoons and create landslides. Tourists' venturing into Assam during monsoons is not recommended.
Winter- October- March- Temperature zone 6 degree Celsius to 8 degrees Celsius - Winters at Assam can be cool, pleasant, and enjoyable indeed. As compared to summers or monsoons, the winter season is the right time to visit the state of Assam. The fog that envelops cities during early mornings can be incredible indeed. Similarly, this is also the right time to do sightseeing, revel at foodie delicacies, or involve in shopping. Tourists can view forests in their full bloom.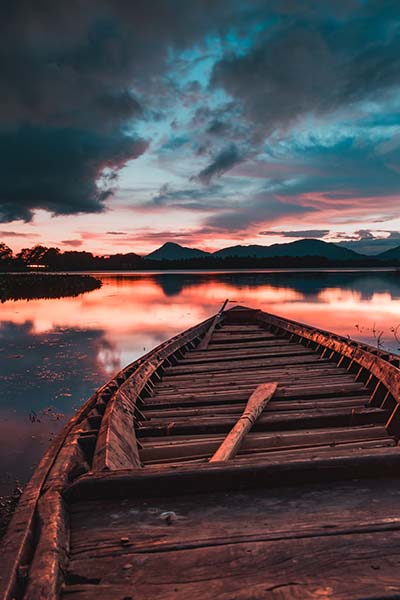 Maijana Bill Assam
Looking at the weather charts, you can deduce two important things. You can come to Assam to view wildlife sanctuaries during summers starting March ending May. However, for a perfect holiday or vacation, October to March mark the right season for tourists.
Best places of tourist interest in Assam
These are some of the best places of tourist interest in and around Assam. Let us look at every tourist hub in detail: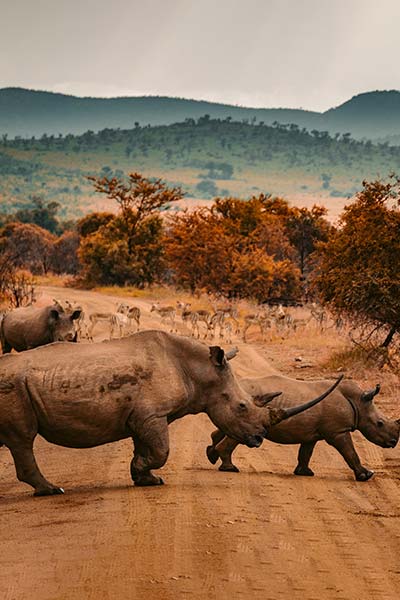 Kaziranga National Park Assam
Kaziranga National Park
Kaziranga National Park is fondly known as the 'Land of one-horned Rhinos'. This is one of the preserved wildlife parks the country treasures. You can find an astounding variety of flora and fauna out here. Located in the state of Assam covering North Eastern India, Kaziranga National Park also shares its borders with neighboring districts. These include Nagaon, Golaghat, and Karbi Anglong. Hardly 500 km from Guwahati, this is one of the preserved wildlife national parks indeed. During 1985, the Kaziranga National Park in Assam was awarded the status of a world heritage site by UNESCO. The park houses one-horned rhinos, Asiatic elephants, wild water buffaloes, leopards, and Royal Bengal tigers. You have the park covered with forested trees and authentic varieties of flora too.
Majuli Island
This is one of the world's largest fresh-water islands. Situated on our very own Assam, it opens vistas for nature lovers to vacation into. Majuli is a nature-loving pristine island that is covered in lush greenery. This is a pollution-free island located on the Brahmaputra River. One can reach Majuli via road transport from Guwahati. Majuli is therefore just 350 km from Guwahati
Majuli covers a total distance of 1,250 sq. km making it the largest river island in the world. The river island, therefore, attracts tourists from across the world. The tourist hub is also considered a UNESCO world heritage site. Local tribes mostly inhabit the place. Hence, the cultural heritage of Assam is deeply felt here.
Guwahati
Guwahati is regarded as the top-notch metropolis covering the state of Assam. This is the gateway to the Northeastern part of India wherein other locations of the city can get connected with. You discover that Guwahati is also one of the largest metropolitan cities across the Northeastern part of India. Guwahati is sandwiched between Brahmaputra River on one side and Shillong Plateau on the other. You have Lok PriyaGopinath International Airport at the western ridge of the city. While you have India's first solar-powered railway station at the heart of the city center. The city is therefore well connected by roadways and railways. Some of the tourist's locations located within Guwahati are as follows:
Kamakhya Temple- Dedicated to the worship of Goddess Kamakhya. The temple is located on top of the Nilachal hill.
Umananda and Navagraha temples are located within the city of Guwahati.
Indian Institute of Guwahati (IITG) and Guwahati Medical College (GMC)
Malls, restaurants, and theatres are widespread across the city to accentuate entertainment and shopping.
Manas National Park
Manas National Park is again considered as a UNESCO world heritage site. You find the wildlife hub housing an elephant reserve, a tiger reserve, and an eco-friendly Biosphere reverse all in one. This is one of its kind that adds pride to the rich biodiversity of Assam. Here, you find that the sanctuary home houses other rare and mostly endangered species like golden langur and red panda. These are endangered species as stated in the IUCN red book. It is home to India's largest population of tigers.
You also find wild water buffaloes and one-horned rhinos here. The biodiversity is also well kept as you find huge tracts of forested lands that are kept intact to date. The biodiversity includes a range of forested hills, alluvial grasslands, and tropical evergreen forests. For nature and animal lovers, Manas National Park in Assam can be a great haven indeed.
Dibru Saikhowa National Park
Are you fond of watching birds? Then Dibru Saikhowa National Park is a hub you must be looking at. The place also boasts itself with a wide range of flora and fauna. Dibru Saikhowa National Park is a tourist hub that is one of its kinds as you have natural flora and fauna housed within a river island indeed. Hence, this hub is one of the top 19-eco biodiversity hotspots across the world. The park is mostly wet and comprises of rich grasslands and dense forests.
The National Park is situated at the distance of 12 km North of Tinsukia in Assam. The exotic variety of birds you can see here include white-winged wood ducks, Bengal Florican, lesser adjutant storks, spotted pelicans, white-bellied herons, Pallas's fish eagles, swamp Partridge, Jerdon's Babbler, black-breasted Parrotbill, Marsh babblers, Yellow Weavers, Swamp Prinia, and Striated Grassbirds. You cannot see such a huge variety of birds anywhere else in the world.
Nameri National Park
This is a wildlife sanctuary in Assam that deserves its mention as one of the top-notch tourist hubs. The park is famous for its range of elephants. You also find tigers, leopards, gaurs, sambar deer, and wild pigs. Apart from forested lands, you also find an exotic variety of birds out here. Tourists must watch this all-round eco biodiversity while they plan a trip to Assam.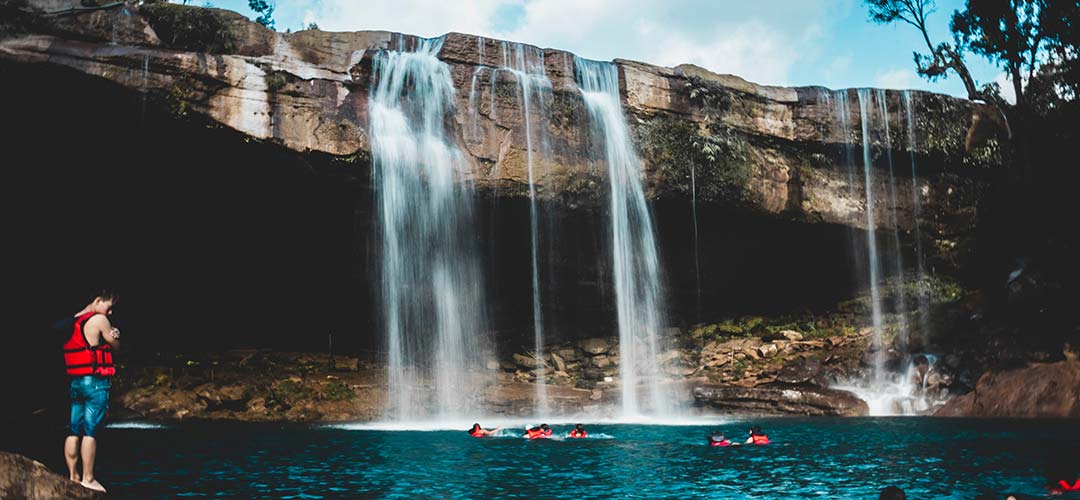 Waterfall Guwahati Assam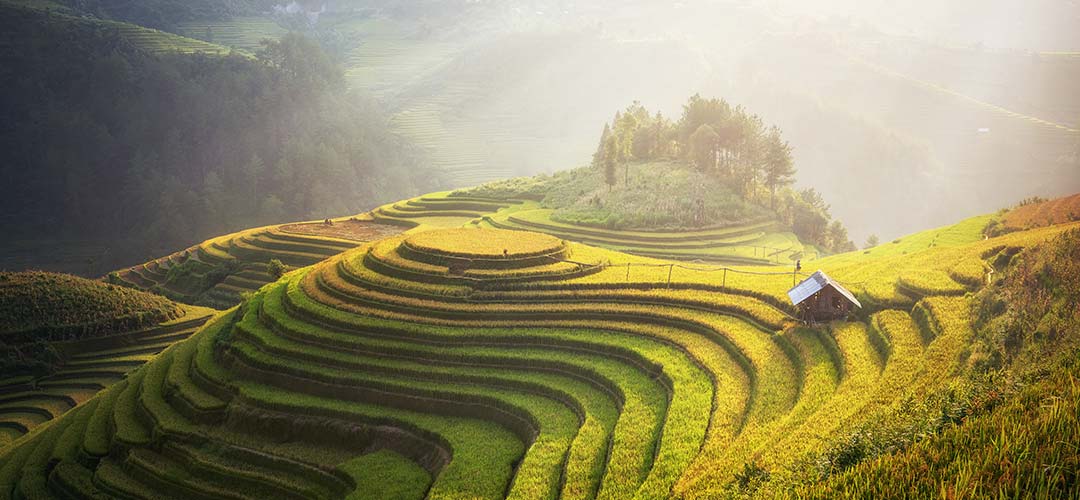 Hill Farming in Assam
Dispur
Dispur is situated in Guwahati. It is the capital city of the State of Assam. The city is power-packed with panoramic views of the natural landscapes. You find a rich cultural heritage and a vibrant hub for a diverse population. Assam Secretariat, State of Emergency Operations, and Assembly house are situated in Dispur. You have the city dotted with Hindu temples meant for pilgrim tourists. You have tea markets where you can win auction bids and carry home wholesale packs at compatible prices indeed. The tea-auction markets are situated at a distance of 10 km from Guwahati. You also find rich flora and fauna within the capital city of Assam.
Orang National Park
The natural biodiversity hub is hardly located at a distance of 110 km from Guwahati. You one-horned rhinoceros, Bengal tigers, civets, water buffaloes, leopards, porcupines, and a lot many wild animals. The hub is also famous for its share of birds. These include kingfishers, white pelicans, fishing eagles, woodpeckers, etc. You also find gurgling streams, forested trees, and fishes out here. The rich flora, fauna, and lush greenery attract tourists to the spot.
Best food and shopping in Assam
The cuisine in Assam is a rich and delectable one indeed. Colorful spices, oil, and chilies are liberally used while culinary specialties are churned out. You have rice and fish that act as staples in most of the food preparations out here. Tenga is a smoked fish that is savored as a delicacy indeed. Assam's laksa is a soup comprising of noodles and fish bits. Khar, Pura, Poitbhat, and paan form a part of the Assamese cuisine. In the evenings, people have tea and biscuits typical to Western culture. Rose fragranced teas are quite popular here in Assam.
Assam tea bags are favored souvenirs for tourists to take back home. Assam silk saris and shawls can be purchased via local bazaars or marketplaces. You can also avail Eri silk kurtas wherein the silkworms are not killed while their silk is extracted. Handlooms, jewelry, bamboo and cane products, brassware artifacts, earthen pots, terracotta products, and traditional paintings are other products you can shop for to your heart's content.
We have touched upon some of the most beautiful and aesthetic aspects covering the state of Assam. You have snow-clad mountains, wildlife hubs, and shopping centers aplenty. So, when are you planning for a trip to Assam?