Do you have any clue as to how the state of 'Madhya Pradesh' received its name? It is strategically located across the central part of India. That is the primary reason as to why Madhya Pradesh is known as the heart of incredible India. It also shares its borders across various other states of the Indian sub-continent. Hence, you have diverse cultures and heritage shared by other facets of society too.
From historical monuments, food, culture, amenities offered, and lot many, this state of MP, is power-packed with elements specific to the entire country. You discover its elements via its geographical boundaries.
Madhya Pradesh, as was revealed earlier, shares its boundaries by many other states of India. It lies on the plains of the country and is one of the oldest indeed. Kumbha Mela is a traditional fanfare that helps in MP once every twelve years. Pilgrims across the world visit cultural and religious extravaganza. You have a temple that is completely made from glass in Indore. Ujjain houses one of the 12 jyotirlingas. Again, MP is famous for its exotic range of Khajuraho temples that contain scriptures of the Kama Sutra text. The great Sanchi stupa was constructed during King Asoka's reign now in Bhopal. You also have a tiger reserve to drool over. Come; let us unveil aspects covering the state of Madhya Pradesh on a more detailed note.
The Best time to visit the place Madhya Pradesh (MP)
We should analyze the weather-belt of the place before we deduce on the best time to visit several hub spots present in the MP region. Here we give you inputs pertaining to the same:
Summers- April to June - Temperature belt: 25 degrees Celsius to 45 degrees Celsius. Summers can be extremely hot, oppressive, and sweltering in most states of MP. From the traveler's point of view, this is not the ideal time to visit the state of MP. However, the Pachmarhi hill station and the Kanha wildlife sanctuary measure a 35 degree Celsius even during peak summers. This is a flat 10 degree Celsius lesser than other cities or towns of the state.
Monsoons- July to September - Temperature belt: 25 degree C to 37-degree C. One can witness moderate to heavy downpours in parts of MP. However, the weather becomes hot and humid once it stops raining. The landscape becomes green and vibrant with the dense vegetation, gushing rivers, waterfalls, and streams all around. You can visit Chitrakoot, Mandu, Kanha, and the jungles of Satpura to view the lush greenery.
Winters- October to March - Temperature belt: 20 degrees Celsius to 27 degrees Celsius. October to March is the ideal tourist season to explore most parts of MP. Sometimes, during the nights, the weather can get a little chilly. The temperature plummets to a 5 degree Celsius indeed. One can explore cities like Bhopal, Indore, and Gwalior to one's heart's content. You can also explore natural reserves and wildlife forests at this point in time. The receding monsoons keep the flora all brimming with lush greenery. Plus, the animals come out of their habitats too.
Analyzing the overall weather belt of MP, the months between October and March marks the best time for tourists to unveil specialty aspects of the place. You can have hands-on heritage tours, hot-air ballooning, shopping, and other interesting vacationing activities during this time of the year.
Best places of tourist interest in Madhya Pradesh
These are some of the best places for tourist interest in and around the state of MP. Let us delve into some hub-spots the place has to offer:
Bhedaghat
Bhedaghat is known for its natural reserves indeed. You have the world-famous Dhuandar Falls wherein water gushes through the hills from a staggering 98 feet. You can also avail of a famous boating session at the lake surrounding Bhedaghat. Doing boating across moonlit evenings can add to a romantic and unforgettable experience indeed. You have 100 feet rocks on either side of the Narmada River. You have temples, rock-cut cliffs, and a lot more to explore out here.
Khajuraho
Khajuraho is a UNESCO world-heritage site indeed. The site is known for its rock-cut carvings that are designed in an exotic and sensuous manner indeed. Khajuraho is strategically located in the Bundelkhand region of MP. The sculptures and rock-cut monuments depict the rich culture and heritage of Indian architecture during the medieval period. These monuments were built between 950 to 1050 AD. You have 25-30 temples and caves around the Khajuraho premises.
Pachmarhi
Pachmarhi is a spot that finds its place in the epic Mahabharata. This is a hill station in MP that is situated at an altitude of 1100 meters above the sea level. The weather is quite pleasant all through the year. You have five sandstone caves upon the hilltop. This was the place where the Pandavas took refuge in, post their defeat to Kauravas in the dice playing game. You have Satpura forests covered with streams and waterfalls. Pachmarhi is therefore a perfect weekend getaway for inmates of Madhya Pradesh and neighboring Maharashtra. You have pretty-looking churches depicting the colonial architecture in and around the hill station.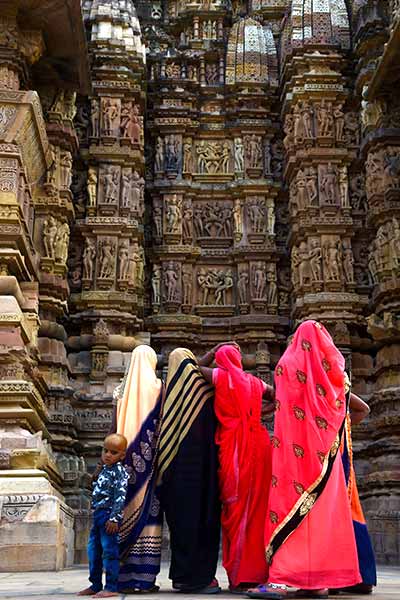 Khajuraho Madhya Pradesh
Gwalior
Gwalior is a city in MP that is known for its historical prominence indeed. You have yester-year palaces, fortresses, and historic monuments adding to the glory of the nation's rich past and culture. You have the Gwalior fort that houses Jai Vilas Pala. This is one of the largest carpets in the world and it took weavers almost 12 years to weave the same. You also have two massive chandeliers inside the rock-fort palace. Boating at the Tighra dam and having namkeens like farsaan at go-to eat out spots are popular touring activities while you are here.
Kanha National Park
Kanha National Park is the largest wildlife park across Central India. This is also Asia's best park indeed. You can find 22 species of large mammals out of which Royal Bengal tigers are the attraction. Spread across a whopping 940 sq. km, you have two other sanctuaries within the Kanha National park. These are named Hallon and Banjar. Abundant in flora and fauna, Kanha National park also houses the rarest species of deer namely the Barasingha. You also find leopards, wild cats, wild dogs, foxes, sloth bears, hyenas, langurs, wild bears, and jackals within the vicinity. Pythons, cobras, and rare varieties of snakes and reptiles are also found here. This place can be a haven for wildlife enthusiasts and nature lovers indeed.
Ujjain
Ujjain is one of the holiest cities in India. It is an ancient city situated on the eastern banks of Shipra River in the Malwa region of Madhya Pradesh. It remains one of the four sites wherein the famous Kumbha Mela is organized. It is a peace-meet gathering and one of its kind on the planet that remains a spectacle for 100 million tourists who throng to be a part of the fest. You have a Mahakaleshwar temple that houses one of the 12 jyotirlingas dedicated to the worship of Lord Shiva. This was also the educational hub for several yesteryear Indian scholars. Ujjain beats it all for its generous share of religion, architecture, and education that makes it a popular tourist hub among foreigners too. Ujjain is situated at a distance of 52 km from Indore.
Indore
Indore is one of the largest metropolitan cities across the state of Madhya Pradesh. Located on the Malwa plateau, the city has been retaining the preserve culture and heritage of Ancient India. At the same time, the city premises have also planned for modern urbanization via its development highways and construction of housing colonies for city-dwellers to reside in. You discover that Indore is home to IIT as well as IIM. The city is also one of the cleanest in India. The Indreshwar Mahadev temple is a famous hub for tourist attraction. The Sarafa Bazaar helps you shop for apparel and utensils at lower prices. You can try Indori poha at street outlets and hotels spread across the city.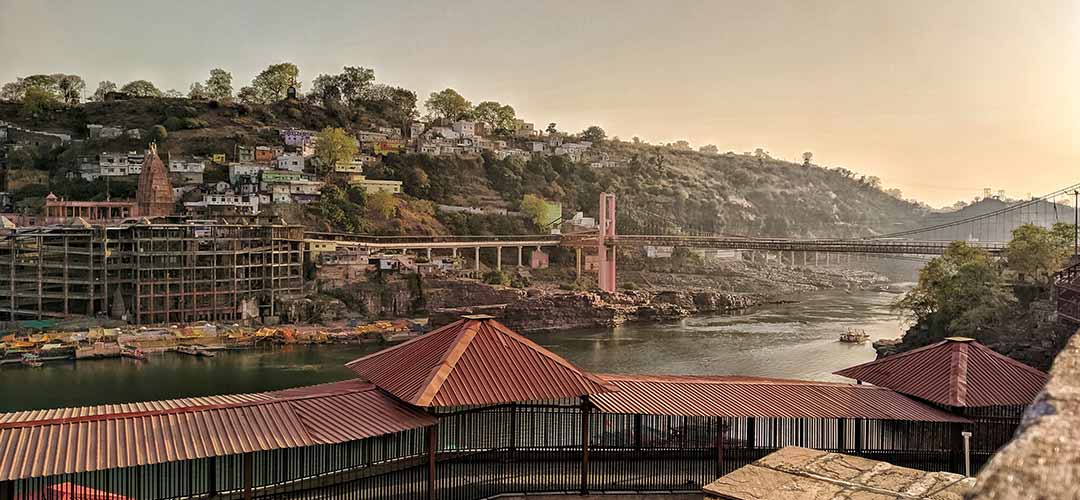 Omkareshwar Madhya Pradesh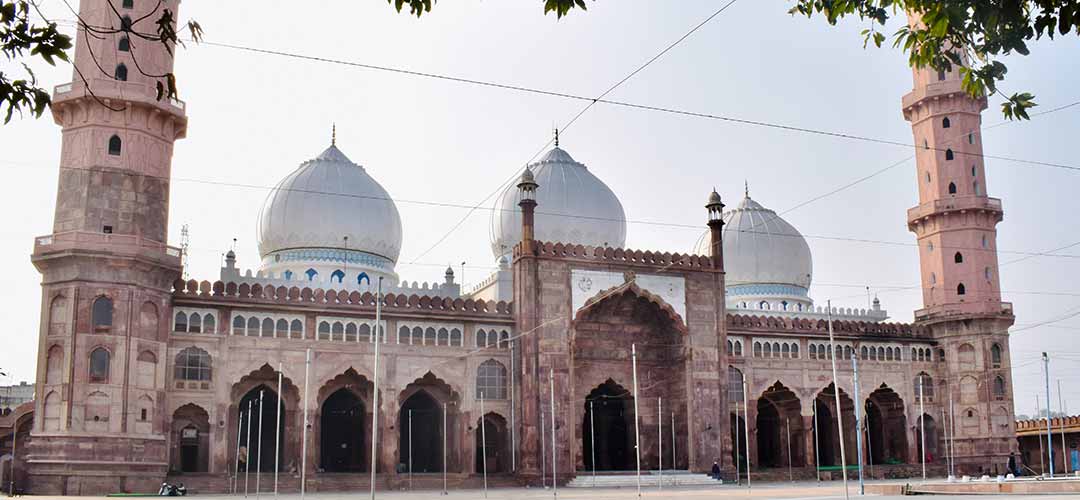 Taj-ul Masajid Bhopal
Bhopal
Bhopal is the capital city of Madhya Pradesh. The city is also famous for its scenic beauty via its artificial Lakes. You have the Upper Lake and Lower Lake that split the city of Bhopal. To the northern ridge of the lakes, are old mosques, rustic buildings, exquisite palaces, and swanky bazaars that are being housed. To the southern ridge of the twin, lakes lie modern architecture. This is in terms of swanky buildings, wide roads, shopping complexes, and plazas. The posh infrastructure adds the city an urbane touch indeed. This way, Bhopal is a resplendent conglomerate of the old and the new era. Taj-Ul-Masjid and Moti Masjid are popular mosques within the city-hub. You also find attractive museums and Havelis in and around the city. Van Vihar and Bhimbetka rock shelters mark other tourist attraction hubs around the city. Nawabi food is a delight to foodies out here.
These are some of the most popular tourist hubs in and around Madhya Pradesh. You also find wild-life sanctuaries, parks, and temples that mark the iconic state of MP.
Best food and shopping
Wheat, rice, meat, and fish are the main staples for food right here. Dal Bafla, Biryani, kebabs, korma, poha, Rogan josh, jalebi, and ladoos are some of the specialty delicacies across the nook and corner of Madhya Pradesh. Lassi and sugarcane juices are brewed fresh among street corner vendors and hotel outlets.
Cotton saris with tussle ends and geometric patterns catch the charm of shoppers. You have intricate jewelry designed by embossing sheets of gold, copper, and beaten into wafer-thin plates. You have floral and geometric patterns amid necklaces, bangles, and earrings. You have zari work saris and embroidered dress materials that are popular from Indore and Gwalior. These are souvenirs shoppers can take back home from the Central part of India.
We have covered some of the intricate and nail-biting aspects of the state of Madhya Pradesh. You can use this as an online travel guide to tour across the state. You have four-star and five-star hotels in Indore, Bhopal, and Gwalior where you can take up sight-seeing and shop from.