Karnataka is the 6th largest state in the country. However, it has been ranked third when it comes to tourism. The state has preserved around 3600 heritage sites to showcase the culture of ancient India. Karnataka has four main classifications to consider.
Northern Karnataka
You can find age-old monuments and sculptures that date back to the 5th Century. These are in cities like Pattadakal, Badami, and Aihole. Aihole itself houses 125 temples and monuments that were built during 450 and 1100 BC. You have Hampi situated at the Vijayanagara district. Here, you find 54 world heritage monuments and 650 nationally protected monuments.
Coastal Karnataka
Karnataka is indeed blessed with 300 km of exotic pristine line. Gokarna, Udupi, Mangalore, and Dharmastala are popular locales where you have sand-filled beaches and coastline.
Southern Karnataka
Southern Karnataka typically consists of Mysore, Bangalore, Sriranagapatinam, Hassan and Mandya.
Hill Stations
You have pretty-looking hill-stations covering the state of Karnataka. What is popularly known as the 'Scotland of India!' You have Coorg famous for its expansive stretches of coffee plantations. You have Chikkmagalur that can offer you a pristine view of high land mountains. Shimoga district houses the world-famous 'Jog Falls'.
Culture of Karnataka
Karnataka is a melting pot of cultures and traditions indeed. Take the capital city of the state - Bangalore. It is known for its laid back and chill attitude among youngsters. You can find a cosmopolitan culture via its array of pubs, café shops, malls, etc. Mysore is a land of cultural heritage in abundance. You find the famous Mysore Maharaja Palace that lights up to glory during Vijayadashami. You also find greenery all through Mysore. Hubli and Shimoga in northern Karnataka keep up their rich culture via traditions that were long forgotten by city-dwellers. Udupi finds people residing in a calm and composed manner with their food delicacies and temple visits.
Kannada is the official language of Karnataka. People also speak Hindi, Tulu, Bengali, and Konkani in pockets of Karnataka and Mangalore. As Karnataka has closer states connected to Maharashtra say like Belgaum, Konkan coast, etc., Marathi is also spoken in visible dialects. Hindus, Muslims, Sikhs, Buddhists, Jains, and Christians live together. Pongal or Sankranti, Navratri, Vijayadashami, Deepavali, Holi, Ganesh Chathurthi, and Christmas are celebrated in pomp and splendor across the state of Karnataka. Local dwellers also indulge themselves in silk sari weaving, painting, and sculpting.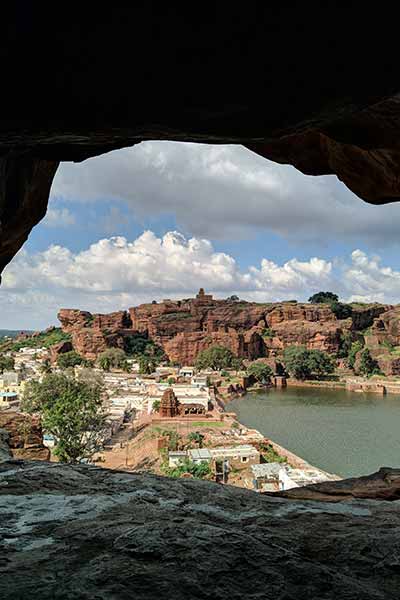 Badami Caves Badami Karnataka
History of Karanataka
The History of Karnataka extends to more than two millennia. Several rules and dynasties have set their foothold on the prosperous land. Rashtrakuta, Chalukya, and Yadava dynasties had been ruling the state and its kingdoms across centuries. During the medieval or early modern periods, The Vijayanagara Empire and Bahmani Sultanate became the major powers in Karnataka. Then came Deccan Sultanates. The Deccan Sultanates defeated the Vijayanagar dynasty in 1565.
After the Anglo-Mysore Wars, the British armed forces defeated Tipu Sultan of Mysore. The East India Company, therefore, started ruling Karnataka. The state was further divided into Madras State, Mysore State, and Hyderabad State. The British crown officially began its rule in 1858. Railways, iconic architecture, and modern universities were introduced to Karnataka during this period. Upon independence in 1947, the Kannada speaking areas of Madras and Hyderabad States were reunited with Mysore. The state was renamed Karnataka during the year 1973.
Must see in Karanataka
You have iconic sculptures and temples you cannot afford to give a skin upon. The beautiful Mysore Gardens can revive your refreshing spirits. You have hill stations where you can cuddle yourself to the lap of nature. Come on, let us unveil some of the fabulous tourist spots of Karnataka.
Coorg
You have high terrain mountains in Karnataka. You find misty clouds rolling into the trees. This is Coorg for you. You find breathtaking views and panoramic greenery to help you escape from a routine city dweller's life. The homestays in and around Coorg are posh and have been built using the Victorian Architecture. These homestays can provide you with sight-seeing facilities along with accommodation too. You have coffee plantations, green hills, and streams cutting through, to make your vacation out here a memorable one.
Hampi
Also known as the 'city of ruins, you can discover ancient India's archaeological artifacts right here. This UNESCO world heritage site has been preserved across for centuries now. You have 500 monuments, beautiful temples, and bastions covering the Vijayanagar Empire. Hampi was the capital city of the Vijayanagar Empire during 1500 AD. This was also the 2nd largest city in the world during those times. You can also discover beautifully carved temples and monuments. The notable one is the Virupaksha temple indeed.
Gokarna
You find pristine beaches with breathtaking views. Palm clad beaches are found in and around the place with more foreign tourists doing the rounds than the local crowds out here. You also have religious pilgrim spots here in Gokarna. Palm trees, sandy beaches, and oceanic currents make the place a popular tourist destination indeed.
Chikmagalur
Chikmagalur is popularly known as the 'Coffee land of Karnataka'. You also find nature-loving activities like trekking or mountain climbing. Mullayangiri, Kemmanagundi, and Baba Budangiri are famous trekking spots in Chikmagalur. You have beautiful and lush greenery with homestays to make your vacation a fabulous one.
Bangalore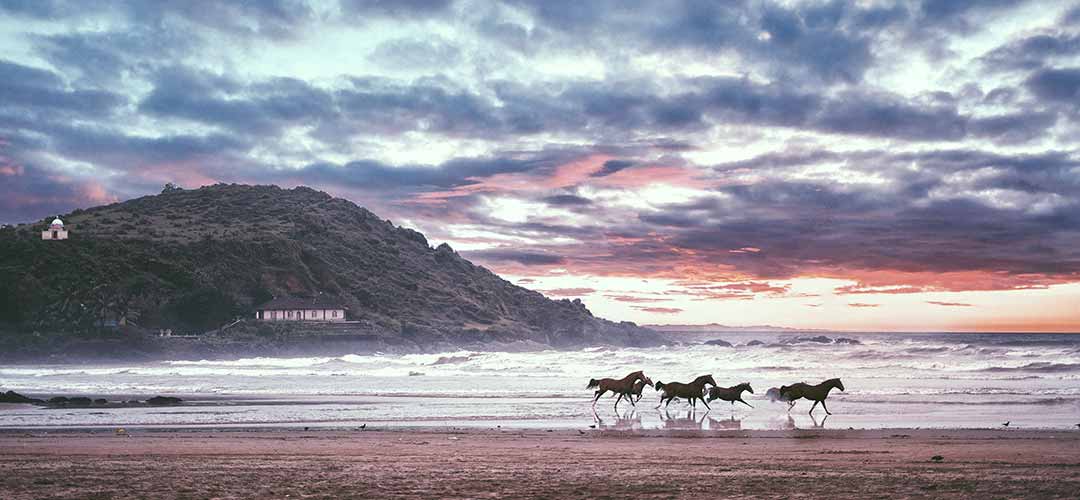 Gokarna Beach Karnataka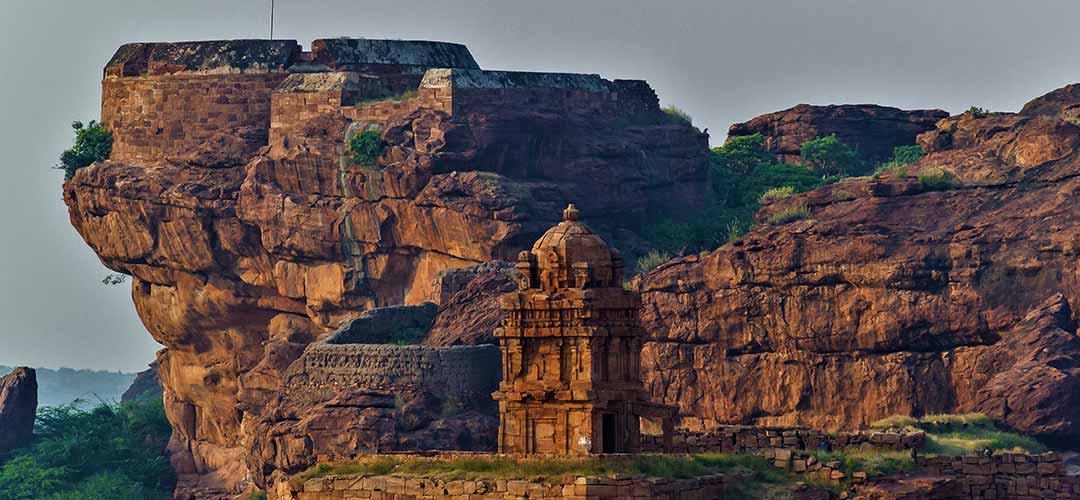 Badami Karnataka
Bangalore is the capital city of Karnataka. You find museums, planetariums, and green parks you can enthrall yourself in. American styled café pubs and discotheques are meant for the cosmopolitan youngsters to resonate with. You have shopping malls dotting every area of the city. You find pleasant weather all year long. Bangalore is also known for its wide array of IT hubs, and is also known as the 'Silicon Valley of India'.
Mysore
Also known as the "City of Palaces", Mysore is a must-visit destination when you are in Karnataka. The Mysore Maharaja Palace is a UNESCO world-heritage site indeed. You have the beautiful Mysore gardens with lush and green potted plants of varied genres. The place resonates itself with rich and cultural heritage. People produce sandalwood soaps in factories situated in Mysore. The Ashtanga School of Yoga, situated in Mysore, is also world-famous. Mysore silk saris can be bought as beautiful connoisseurs back home.
Badami
Badami comprises of age-old monuments, cave temples, and fortresses. This preserved UNESCO world heritage center houses the popular Aihole-Badami-Pattadakal forte. You, therefore, discover the most authentic temple architecture of India.
Bandipur National Park
Bandipur National park is roughly situated 80 km from Mysore, and is famous for its wildlife, especially tigers. You have dense forests covered with deciduous trees that make it a popular tourist destination. The park has several endangered species like elephants, hornbills, pythons, deer, hornbills, sloth bears, and panthers to name a few.
Udupi
Udupi is a coastal town in Karnataka that boasts itself of authentic vegetarian cuisine and South Indian restaurants. You have beautifully carved out temples and religious spots too. With a laid-back terrain, this place is meant for travelers who prefer the roads less traveled. You find scenic and alluring beaches here as it is situated just 80 km from Mangalore.
Jog Falls
Jog Falls is one of the most pristine waterfalls comparable to the Niagara Falls in the USA. The waterfalls fall from 853 feet or a huge 253 meters indeed. You have the Linganamakki dam that generates hydroelectricity. The flow of water is therefore restricted until monsoons. If you want to discover the falls in its full bloom, you must come to Jog falls during the monsoons.
Apart from these, you have wild-life sanctuaries, green land areas, temples, coffee shops, and restaurants aplenty in Karnataka.
Must Eat in Karanataka
Crispy butter drooling masala dosas are famous early morning breakfast options across the chain of hotels in Karnataka. Bangalore wakes up to Mallige idlis and Medhu Vadas for their breakfast. Mallige idlis are huge idlis that are soft inside. While Vada is a crispy dumpling made from Urad Dal.
Local crowds consume Ragi Mudge balls for their nutritional needs. Neeru dosas are famous in Udupi, Mandya district, and Mysore. People make holige or puran bolis for festive occasions. You can also avail Gujarathi or Rajasthani thalis across Mangalore, Bangalore, and Mysore.
Must do activities in Karnataka
You can catch up for a swim across the silver line beaches of Mangalore. You can visit a five-star hotel in Bangalore to know how western culture operates in its bloom. Catch up with hot masala dosas and filter coffee at Coorg. Take a metro ride while you are here in Bangalore. See the twilight of Mysore Palace during Dussehra. You have a lot of holiday activities that can take you on a high while you are here in Karnataka.
We have touched upon some of the most aesthetic aspects of magnanimous Karnataka. So, gear up packing your bags to this lovely place.