India, an exotic destination known for its rich culture and tradition has a lot to offer. Known for its ancient temples, monuments, scenic beaches, and tourist destinations, the country has signs far beyond these.
India can be a great teacher, and all you need to do is to accept the culture and listen to the lessons it bestows upon. The land has stories to tell, about brave kings and queens, freedom fighters, and the new age leaders.
Table of Content
Do not get influenced by the negative stories in media
Learn to be Flexible with Expectations and Travel Plans
Plan and Make Your Bookings in Advance
Learn to Bargain
Always go Local
Do not get surprises by contrasts
Stick to your routes
Follow Indian etiquette
If you want to hit the right note and wish to enjoy your tour to India, it is important you learn a few basics about the travel. All these will help you set your expectations correctly. Be it for a short period or a long holiday; the below-mentioned travel tips are worth a read.
Do not get influenced by the negative stories in media
Incidents can happen everywhere, and it is indeed hard to filter any information in the present digital era. But, it is also important to note that media always publishes content which increases readers interest provokes an emotional reaction.
There have been stories, now and then which have made India known for poverty, and bad attitude towards women. Though it is good to be informed, tourists also need to know about the bright side of the country and learn about the progress, improvements in women's safety, and tourist safety, to name a few.
It is surprising for many to know that a number of services that one might need can now be used via a smartphone or online. Any issue or any service or product you might need, all of them are now available with the touch of an app.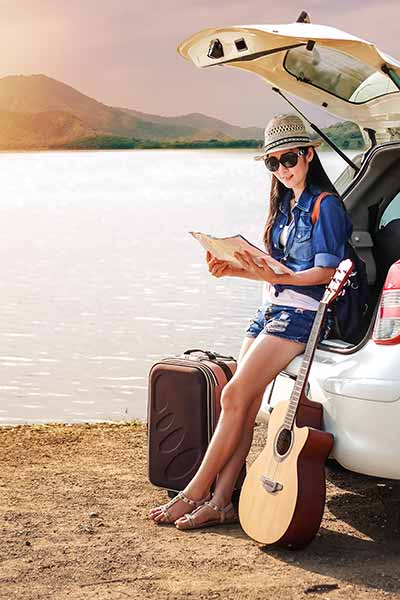 Always keep a map
Learn to be Flexible with Expectations and Travel Plans
The cultural specifics can be different in different regions of India. Travelers will have to try and accept without doing a reality check with their own backgrounds. There might be certain things that match with your culture and many that won't.
Many will also learn that a "yes" might not always mean a yes, and it is rare to hear an Indian saying a "No." Indians are known to be friendly and welcoming people, and always go that extra mile to help you.
There might be unexpected delays or cancellations, and you can come across random situations that can lead to frustration. So, it always helps to have a plan B. But, do remember that whatever changes you might need to make to your initial plan; you will still have a memorable experience, which will for sure open up a different aspect of India.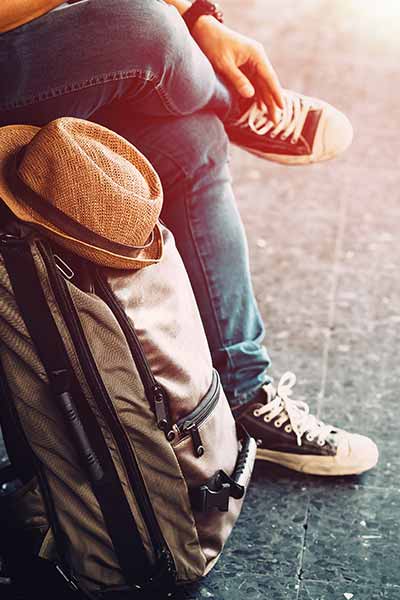 Plan Your Travel Well
Plan and Make Your Bookings in Advance
If you have not booked your tour via a tour company, you certainly need to make your arrangement well-in-advance. Most of the travel experts suggest making the bookings at least three weeks before your travel date.
The intercity travel system is different when compared to several countries and hence make sure you book any of the flight of train tickets online, well in advance. If you are planning to travel during festival seasons like Diwali or Dusshera, prior booking of accommodation and travel tickets is a must.
There is another added advantage in the same. When you book in advance, you also get to save a lot on flight as well as on accommodation. But, you also need to make sure to follow up with accommodation before you land in the destined city.
Learn to Bargain
You can see that everyone when shopping installs or stores across the streets bargain. Everyone here does it, and you need not see it as an exception. Many times a seller can quote a high price when they see a foreign tourist. So, you can take advice from a local buyer and bargain accordingly.
At the same time, do not bargain if you see that a seller is a farmer or a local artist. They are the ones who earn money the hard way and are generally very humble. If you want to improve your bargaining skills, you must go street shopping in India.
Always go Local
Most of the tourists love to build their journey during the festival times as it helps them to have a good understanding of the culture, the cuisine, and tradition of India. Some important festivals are
Diwali – This is a festival of lights held during the autumn.
Holi- Known as the festival of colors, this is celebrated during spring.
Lohri – This is a famous winter festival celebrated in Punjab.
A number of first-time visitors also love to attend weddings and various functions and try and make good friends. All these help to understand the history behind every festival or ritual celebrated here.
Do not get surprises by contrasts
When in India, you will come across many situations that have different elements. You might get late to a destination as you are stuck due to traffic or due to a road blocked by goats or cows.
You will come across a luxury car in the city and will also get to see people using a bullock cart which his driven by a man, barefoot. You can see people spending thousands of rupees buying branded clothes and accessories and will also come across homeless people, sleeping on the streets without food.
Such sights can be overwhelming for many, and hence, it helps to be prepared for them emotionally.
Stick to your routes
The country of India is vast and has several attractions that are a must-see. It is hard for any traveler to visit all the places India has to offer in one go. So, it always helps to have a plan, and it is also important to stick to the route and destinations decided.
India has a lot to offer, and this is more than Taj Mahal or the beaches in Goa. There are some mesmerizing destinations and various opportunities that await the tourists. Tourists can camp in a desert or opt for hiking or trekking or explore the tea plantations.
Never go on a sightseeing marathon as you will miss on the actual charm of these places. Always choose a few and explore more.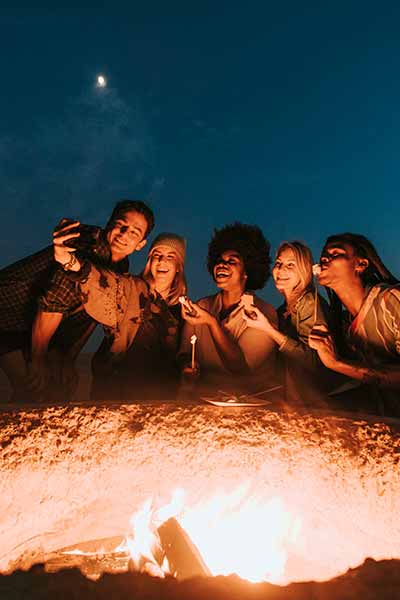 Travel with friends
Follow Indian etiquette
When in India, it helps when you know and follow the basic Indian etiquette. Indians are conservative when it comes to dressing. So, try and wear clothes that are of knee-length and always keep the shoulders covered.
If you are a vegetarian, you will love your culinary journey in India. There are a wide variety of food options, starting from street food to the main course to deserts. Also, Indian culture teaches everyone to show respect towards people who are elder. If you are attending a function, you can greet the elders with a "Namaste."
India also has some gender-specific spaces like metros, temples, and more. Be informed about the same as it can land you in trouble at times. For example, a man traveling in the ladies coach in the metro can be fined.
India is known as a conservative country, and people do not welcome the public show of affection. Tourists also need to be informed about the temples. You are required to leave the footwear outside when visiting the temple and also pay attention to the dress code. It is important to dress conservatively when visiting temples, especially in South India.
Just follow the above-mentioned travel tips to have a safe and happy holiday in India. If you are traveling via a package, do check with the agency about any further information you might require.
"
Feel free to use images in our website by simply providing a source link to the page they are taken from.
-- India Enigma
"
Comments on
Travel Tips and Tricks
Please keep your views respectful and not include any anchors, promotional content or obscene words in them. Such comments will be definitely removed and your IP be blocked for future purpose.