Manipur sits atop nine sub-Himalayan ranges. You can therefore mesmerize your inner senses with the enchanting beauty of nature. You can immerse yourself with the surreal view of waterfalls, lakes, streams and evergreen forests. The calm and serene weather also attracts tourists from across the world. Loktak Lake, INA Memorial, Sendra Island and Keibul Lamjao National Park are some of the major attractions, the state showcases. We will have a more detailed glimpse on some of the most beautiful touring attractions, Manipur has. So, stay tuned to reading the article until its end!
The Best time to visit Manipur
In this section, you will have a brief overview on how the weather will be like across seasons. Based on the weather chart, you can plan a lovely travel to the state of Manipur.
Summer- April- June: Temperature belt: 16 to 36 degree Celsius
Summers can be a little hot or humid during the peak afternoons. However, early mornings and late evenings are pleasant and breezy. You can visit local hub spots during evenings. Or try venturing out early mornings.
Monsoon- June- September: Temperature belt: 23 degree Celsius to 32 degree Celsius
Between June and September, Manipur receives moderate to very heavy downpours. You may not be able to do sightseeing or shopping. However, for nature lovers, monsoon weather is the best time of the year to visit the place. You can visualize the sight of Blue Mountains right after a downpour.
Winter- October- March: The weather can go up to 0 degree Celsius because of the snow-covered peaks. The chill and breezy weather makes this part of the year, a best one for tourists to visit. This way, you make the trip a worthwhile one indeed.
Hence, winter months between October and March, mark the ideal time of the year to visit the jewel state of India.
Best Places for Tourist attraction in Manipur
There are 6 beautiful touring spots you simply cannot afford to miss. Taking you into a beautiful glimpse through each of them:
Imphal
You can experience the untouched beauty of nature when you travel to or visit Imphal. You have a misty weather that is coupled with lush-green surroundings. You have unexplored vistas that nature has to offer.
Plus, the beautiful River of Imphal is a tourist spot that can simply take your breath away. INA memorial, Manipur State Museum, Kangla Fort and Loktal lake are tourist hubs within easier proximity to the city of Imphal. The Manipur zoological garden and Keibul Lamjao National Park are also tourist locations, you wouldn't want to miss. Imphal is also the capital city of Manipur!
Thoubal
Thoubal is a great vacationing spot that invites tourists looking for a pleasant climate and adventure to splurge into. You have amazing spots for picnic, hiking and trekking in and around Thoubal. Abundance in flora and green landscapes make the holiday destination, a fascinating one indeed. You have temples and numerous water bodies dotting the city, as such. For activity and vibrancy, you can head to bazaars like Ningombam Laxmi Bazaar and Athokpam Bazaar.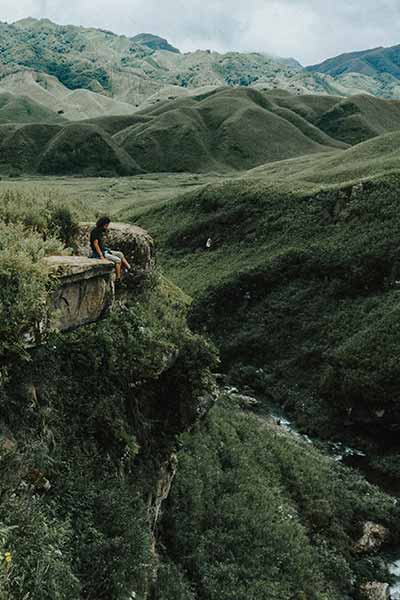 Dzukou Valley Trrek, Manipur Nagaland
Tamenglong
This is a location for those of you who would love getting into outdoor adventure activities indeed. You can view unique varieties of flora and fauna at this hill-town locale. Oranges grown here are luscious and tasty. The fruit is also a bountiful one for unique animals or birds who feast on these. You have a vibrant forest area where leopards, hog-deer, hyenas, wild-dogs and tigers stay in. You therefore find unique animals, waterfalls and lovely growing orchards while you are here at Tamenglong!
Loktak Lake and Sendra Island
Loktak Lake is one of the largest fresh-water lakes in the country indeed. You have Loktak Lake and Sendra Island that are adjoining one another. The Lake and the Island present you with an unparalleled etch of beauty and enigma like none other. The Lake not only boasts itself of being of the largest freshwater lakes in the country. You also have a floating island that is made up of organic wastes. Hence, this tourist location is one of its kinds out here in Manipur.
The Lake also houses within its realm other floating islands, the smaller ones. These are made up of organic wastes too. The water bodies sustain the lives of fishermen who live in and around the vicinity. For tourists, the pristine water, splendid boating rides, greenery surrounding the same and crimson sunsets are aspects that keep them hooked to this part of the country. Loktak Lake and Sendra Island are dynamic eco-systems that demand proper preservation.
Moirang
Moirang is a small and a distant village out here in Manipur. This beautiful place is home to unique varieties of flora and fauna indeed. You can choose this place for a perfect weekend getaway. You can therefore find an easy escape through the hustle or bustle of a city dweller's life. Also find wildlife sanctuaries that are home to some exotic Sangai deer. A trip downtown Moirang can leave you refreshed and rejuvenated by the end of it.
Well, these are some top-notch tourist spots, the entire state of Manipur offers to tourists or vacationers.
The Best food and shopping
You can find foodie delicacies seasoned with herbs and other exquisite ingredients. You find a unique freshness and zest to the cuisine wherein people take to simple methods of cooking. You experience unique flavors due to inclusion of locally sourced spices and condiments. Nga-Thongba is a unique fish curry that is savored across Manipur. You have ooti that is a typical Manipuri vegetarian delicacy. Eromba Chagem Pomba is fermented soya seasoned with mustard leaves, while you have a stew namely Chamthong. It consists of locally sourced vegetables. These are some favored delicacies of Manipur. You can also find high-dining restaurants in and around the state. Here, they serve you with North-Indian and Chinese delicacies indeed.
Manipur's handloom and handicrafts demand dexterous work of the hand. By buying these, you can support the livelihoods of millions of artisans that throng the city or state of Manipur. Stone and woodcarving have a fleet of locally produced handicrafts that make great souvenirs on your way back home. These include stone-carved bowls, grinders, plates and exquisitely designed candle-stands. Wooden spoons, trays, and mugs are great buys at local stores or bazaars out here. Clay black-ware, greyware and redware pots make authentic buys out here. Hand-embroidered napkins, bed covers, cushion covers, shawls, etc. are available to you in a multitude of designs and shades. Across stores in Imphal, bamboo products, colorful mats and ivory products make a stunning collection of world-famous artifacts. Ema is an all-women run establishment in Imphal. The women sell fresh fruits, veggies, spices, fish, woolen clothes and costumes. You can buy products to your heart's content from the Ema bazaar.
These are some of the most authentic travel aspects brought to you via the state of Manipur. You can plan your travel at the ideal season to avoid landslides or torrential down pours. The lush greenery and blue mountains can leave your cameras clicking snaps non-stop. Get geared up for an awesome holiday out here in Manipur!